What's New
Contact:
Kevin Kline
press@paragonrobotics.com
1.800.893.9639
FOR IMMEDIATE RELEASE
Paragon Robotics developing microgrid technology with advanced control architecture to reduce building resiliency issues at United States Air Force installations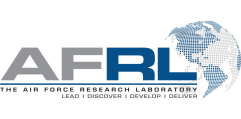 Cleveland, OH - March 6, 2018 - Paragon Robotics has been recently awarded an Air Force Research Laboratory (AFRL) contract to design and integrate advanced solutions to improve building resiliency and maintain mission critical processes during the events of power outages. Paragon Robotics solution integrates their wireless monitoring sensors, smart thermostats and intelligent controllers with custom building modeling and resiliency software to give base engineers the ability to redirect and/or shutoff process based on priority and energy consumption during power losses.
Utilizing renewable microgrids consisting of solar and battery backup storage coupled with a micro-auctioning control architecture, Paragon's building resiliency systems provide a cost effective option for facility energy managers. While reducing building resiliency issues, the system also offers energy efficiency savings that potentially could fund the system over the course of years in Energy Savings Performance Contracts (ESPCs).
Paragon Robotics will be deploying their microgrid systems with building resiliency control solutions throughout 2018 and 2019. In addition, Paragon Robotics was previously awarded projects with Environmental Security Technology Certification program (ESTCP) developing energy generation and consumption controls to improve building energy efficiency. For additional information on Paragon Robotics resiliency and metering systems, visit our system applications.
About Paragon Robotics
Paragon Robotics wireless monitoring and automation solutions provide significant cost savings in remotely monitoring sensor data in building automation, energy auditing/management, building resilience and energy metering applications. Their sensors are used throughout the United States, Canada, and Europe in energy efficiency programs, air quality studies, life sciences/ medical applications, greenhouse environmental monitoring and a broad range of Industrial Automation applications. The company has their headquarters in Bedford Heights, OH. Paragon continues to expand it's product line with additional remote sensor measurements and wireless control/ automation capabilities along with custom software applications for their customers. For the latest product information and company news, visit our website – www.paragonrobotics.com.
Contact
For more information contact: Paragon Robotics: Kevin Kline, Vice President of Sales and Marketing: kevin.kline@paragonrobotics.com.