About Us
Extraordinary Technical Solutions
Services and Support
Technology driven solutions and results
Paragon Robotics supplies world-class data loggers, monitoring, and control systems. Our sensors are used throughout the US, Canada, and Europe for applications ranging from energy efficiency auditing, building performance, and air quality studies to warehouse, storage and greenhouse, environmental monitoring.
Paragon was founded in 2006 in Raleigh NC, and moved to Northeast Ohio in 2009 to take advantage of the vast engineering and manufacturing experience of the area. Its headquarters and manufacturing facility are located southeast of Cleveland in Twinsburg, Ohio.
All products are completely designed, manufactured, and supported in-house at their facility, delivering US-built quality with all of their products. For more information or technical assistance with our products, call us at 800.893.9639 for immediate live support or complete the contact form below.
Support Email: support@paragonrobotics.com
Sales Email: sales@paragonrobotics.com
Support and Sales Inquiry Form: Contact us
Our Mission - Above and Beyond
"Our mission is to provide our customers with leading-edge technology and extraordinary customer service at an unprecedented value in the wireless data logging, monitoring, and control marketplace. Paragon Robotics' goal is to exceed all customer expectations in support and service of our systems."
Class-leading technical capability
We heavily invest in our employees and their technical know-how, and develop all of our technology in-house. As a result, our design, support, and customization capabilities far surpass that of our competitors.
Technology-driven value
Customer value is the primary focus for all Paragon products. By offering game-changing value, our mission is to provide world-class technology to even the most cost-sensitive markets. In everything from our customer-facing products to our internal systems, we believe technology is critical in maintaining excellence. Technology drives much of our innovation and company direction, and constantly improves our company productivity and product competitiveness.
Extraordinary customer service and support
Our goal is to exceed all customer expectations from initial design stages, product delivery, continual technical support and upgrades in the field. We will always stand with our customers and behind our products to ensure our customers' success.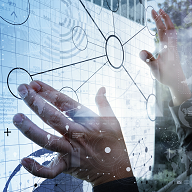 Our team of engineers are available to provide complete system design and integration solutions for your application requirements. Electrical and network design, installation supervision and management, and other installation support can be provided on-site.
Development support capabilities include areas such as customized software dashboards and graphical building models with sensor integration for your system. Paragon Robotics can also provide complete on-site hardware installation and software setup to get your sensor and control system up and running. Our service team is available remotely and on-site.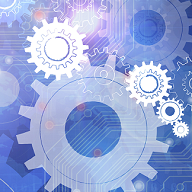 Customized hardware and software are available to meet our customers' needs. Hardware solutions for new sensor products, as well as external sensor integration, can be developed by our engineering team. Our software capabilities can provide customized dashboards, displays, protocol translation, and data system integration, as well as additional computing functionality and analysis tools.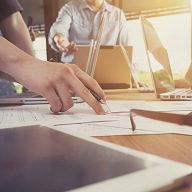 System, hardware, and software training is available for all of Paragon's products. From system setup and configuration training to courses on customization of our powerful software products, our engineers are able to maximize our customers' use of our software products.
On-site and/or remote system training sessions for individuals or teams will get you up and running quickly.