Home
>
monitoring-and-logging
Monitoring & Logging
Standalone data loggers and monitoring systems
Ethernet and wireless sensor systems with local and cloud access
Paragon Robotics' data loggers and monitoring systems with Ethernet and wireless sensor devices provide cost-effective solutions for a broad range of energy, environmental, and industrial markets.
Paragon systems offer a distributed network of remote sensors that can be configured with a mix of Ethernet and wireless monitoring devices. Our data logging system consists of a system gateway(s) that communicates with wireless sensors via RF 900 MHz and/or Ethernet sensors combining into a single system.
Our monitoring systems can be utilized as a data logger, with the added benefits and features of a powerful real-time monitoring system accessible remotely through the cloud.
In addition, a standalone USB or Ethernet access data logger is offered with direct connection data downloads.
Measure, monitor, chart, log, and acquire sensor data with our browser-based DataRecorder software on any PC or mobile devices, including laptops, tablets, iPhones, and Android smartphones.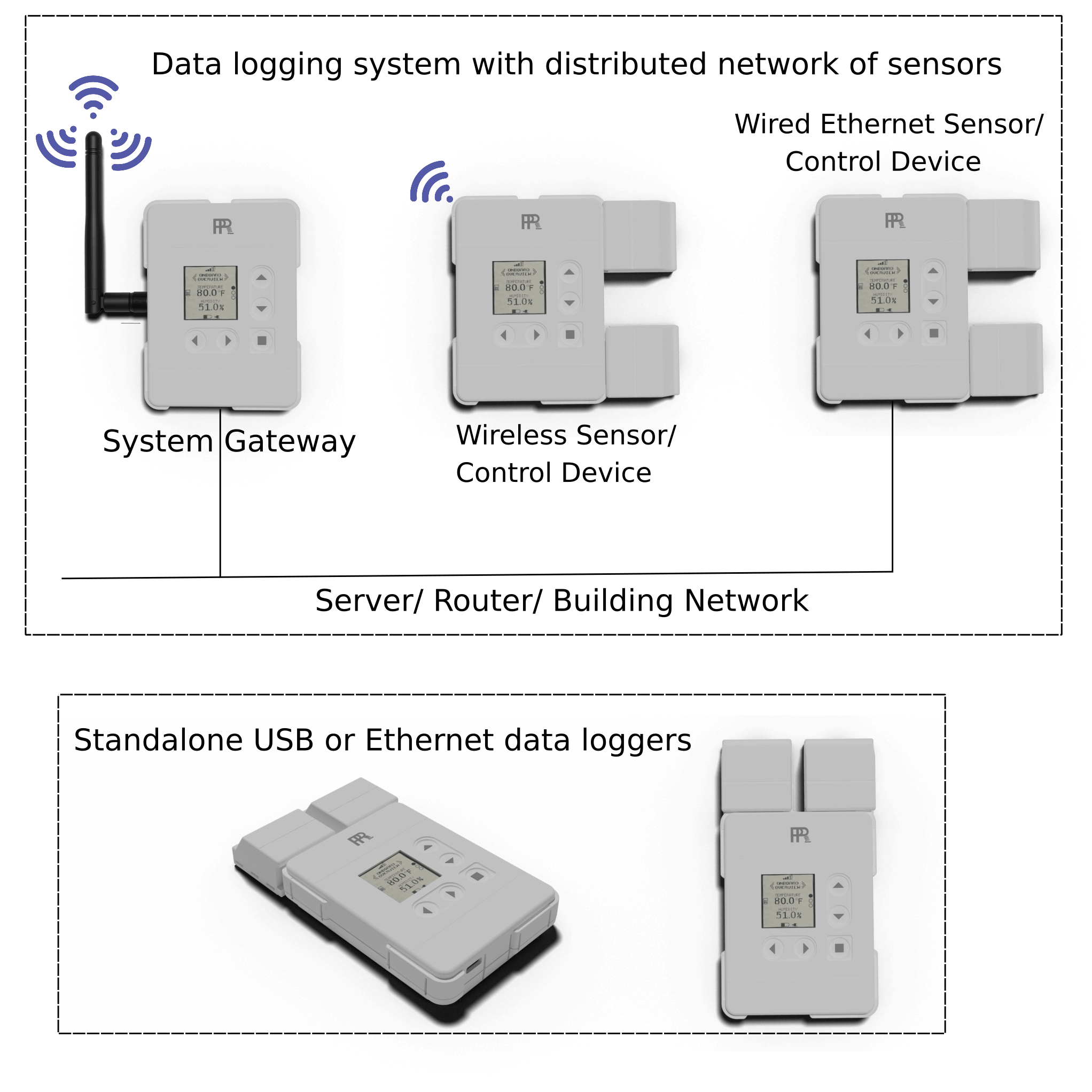 Featured Products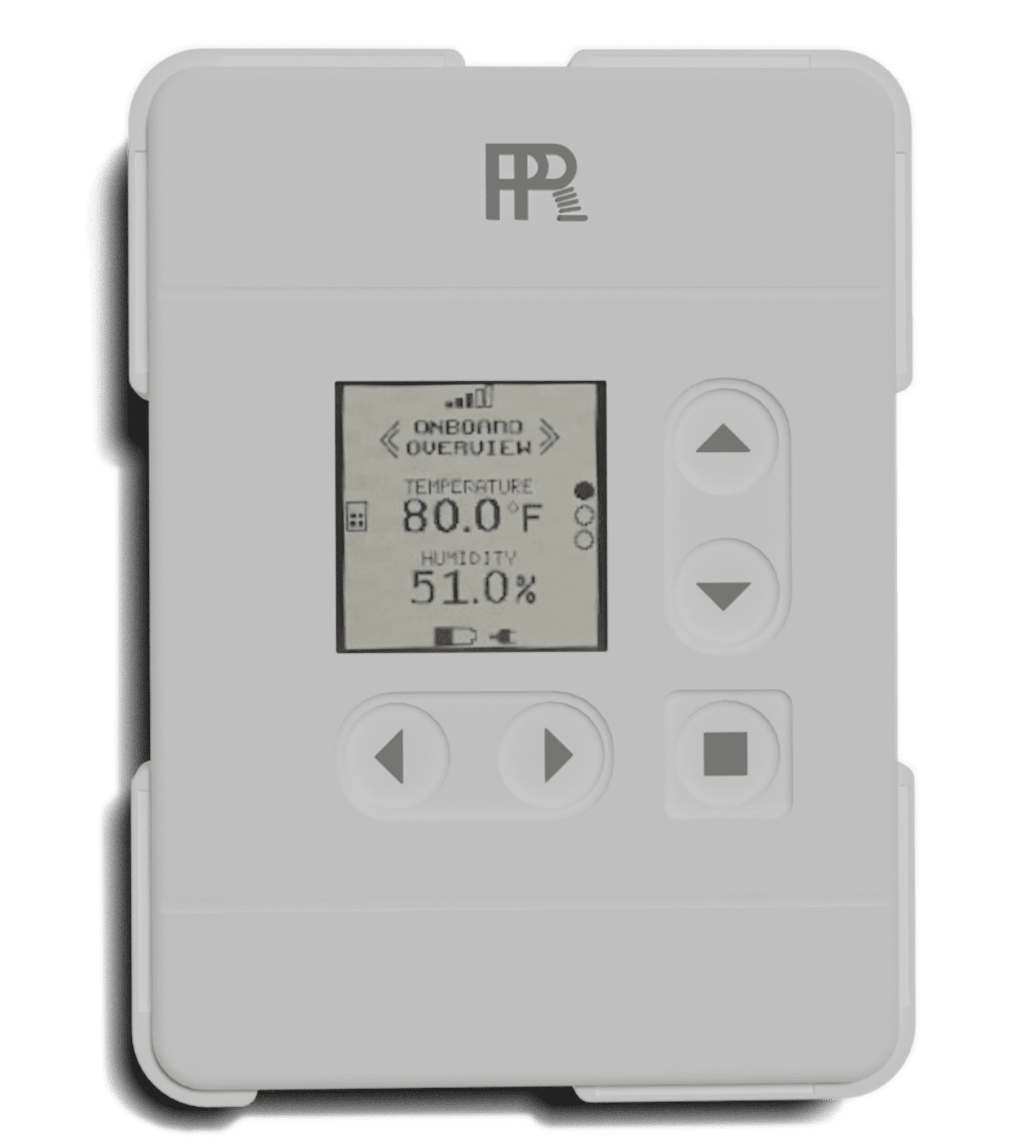 Wireless temperature and humidity data logger
Starting At: $179.00
Wireless connection to system gateway Expansion ports for additional measurements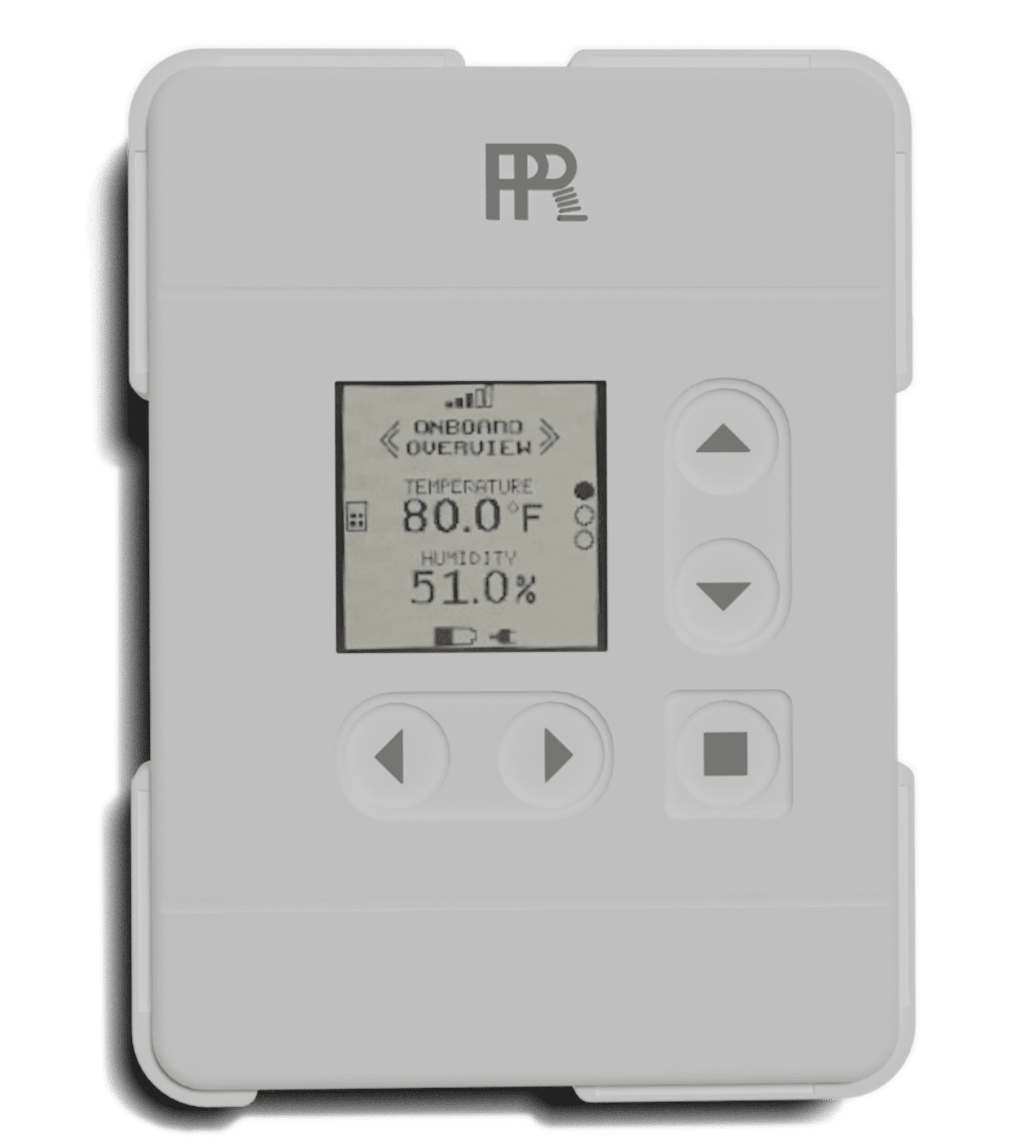 USB temperature and humidity data logger
Starting At: $139.00
USB interface and data storage Expansion ports for additional measurements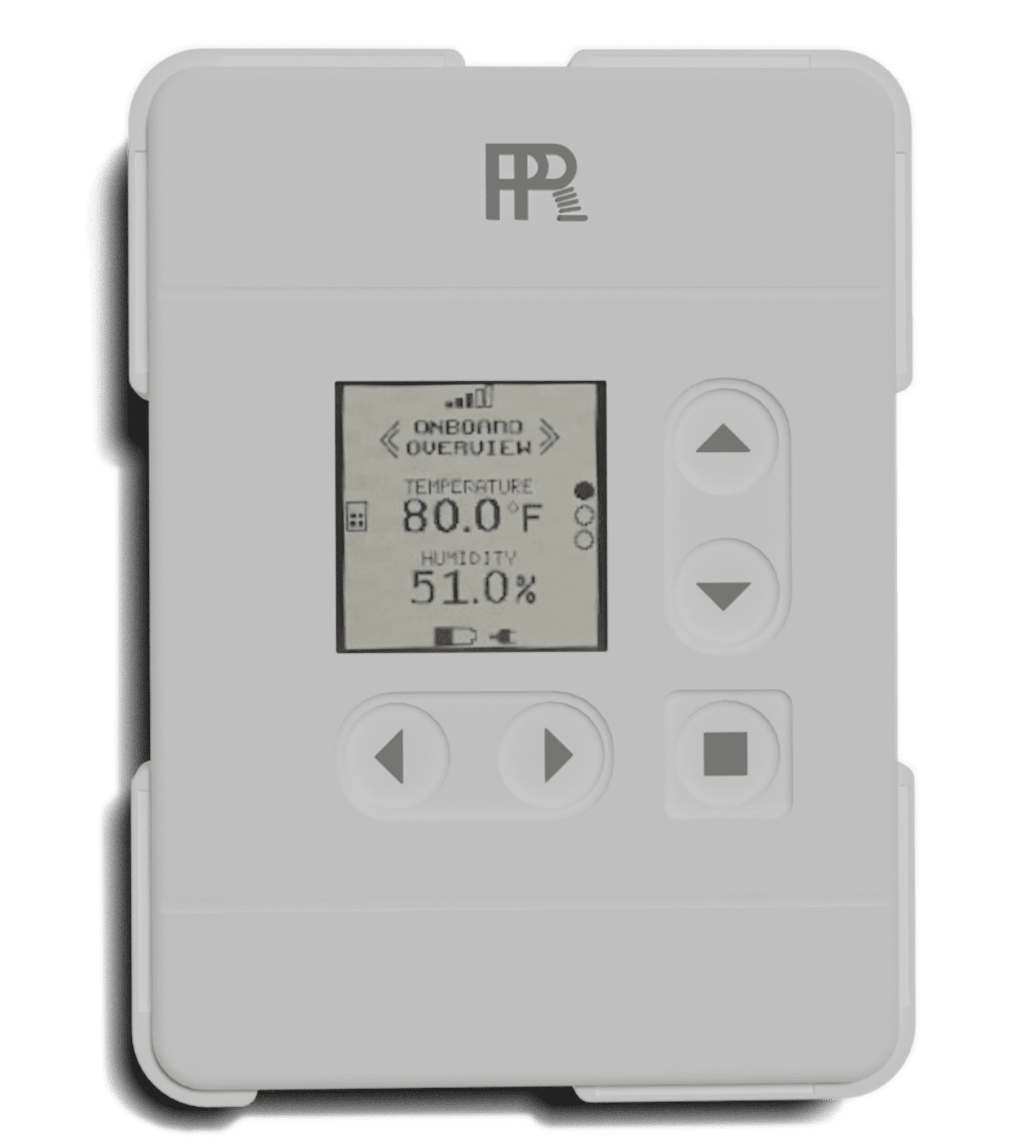 Ethernet/wireless temperature & humidity
Starting At: $248.00
Wired and wireless network connectivity. Expandable.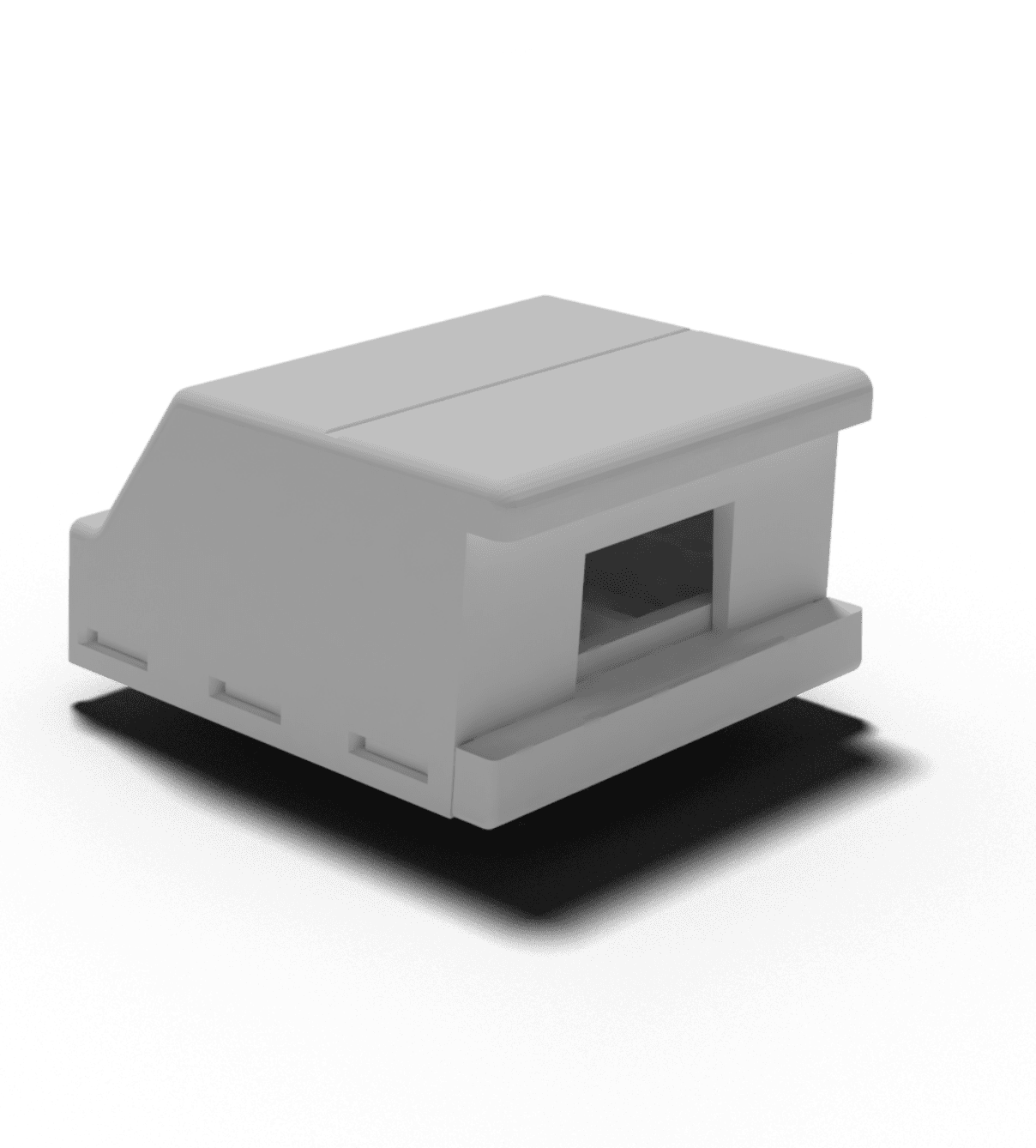 Power expansion module w/ CT Clamps
Starting At: $78.00
Monitor power with expansion module inputs for three CT clamps.
Wireless RTD data logger
Starting At: $208.00
Built in temperature and humidity with RTD probe expansion module
Wireless CO2 data logger
Starting At: $408.00
CO2 expansion sensor module with built in temperature and humidity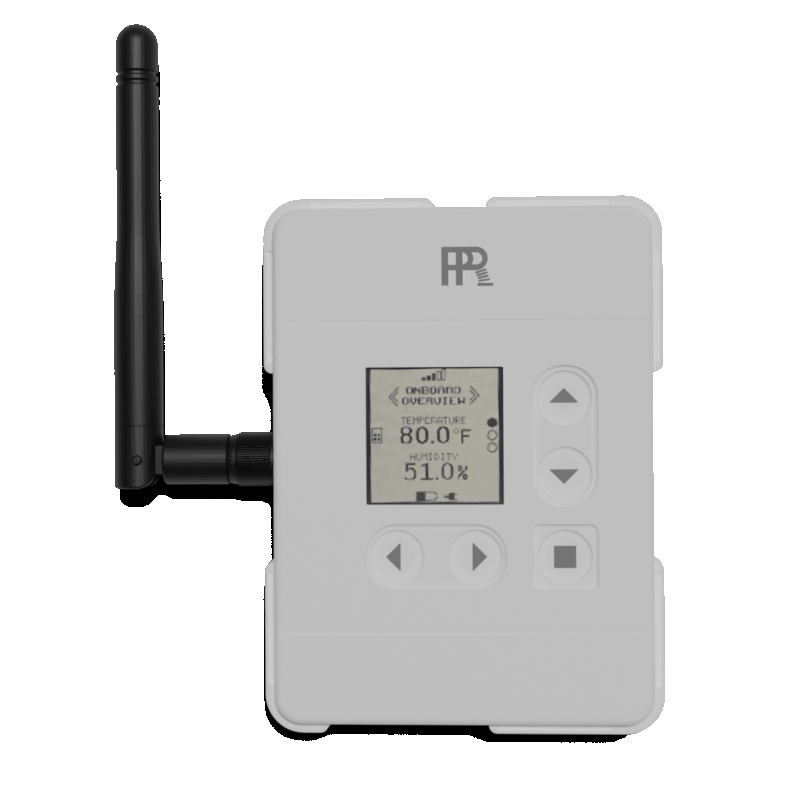 Wireless system gateway
Starting At: $219.00
Wireless sensors w/ integrated temperature and humidity sensors
External sensors
Starting At: $119.00
CT clamps, temperature probes, particulate, flowmeters
Sensors and Measurements
Choose from a broad range of measurements including temperature, humidity, power, light, occupancy, moisture, pressure, air quality, CO2, particulate, or flow, as well as compatibility with any instrumentation or sensor output. Available sensor devices and external sensors are cost-effective and easy to install.
After initial setup and installation, the monitoring systems easily scales with additional sensors as your requirements expand. Systems are also compatible with any external sensors or existing instrumentation with VDC or mA outputs.
With battery operation and a large data storage capacity, you can quickly install your system and start running hassle-free. Our low-cost monitoring systems and data loggers provide fast installation and are the ideal choice for your monitoring, logging, and automation applications.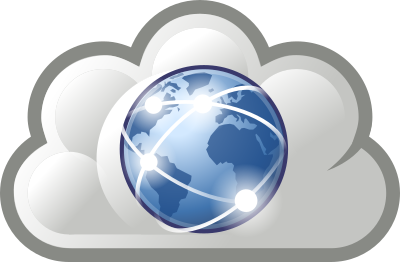 Free remote cloud access and IoT Sensors
Our HaloCloud service can be used to have full remote access to your monitoring or logging system and sensors from anywhere in the world with any mobile device or PC with an internet connection.
Our cloud service also enables individual sensor alarm notifications via email and/or text messages. Upgrade to the Enterprise version of our software for advanced security, administrative privileges, and auditing features for multi-user systems and environments.