What's New
Contact:
Kevin Kline
press@paragonrobotics.com
1.800.893.9639
FOR IMMEDIATE RELEASE
Northeast Ohio Student Venture Fund receives full repayment of investment in Paragon Robotics, LLC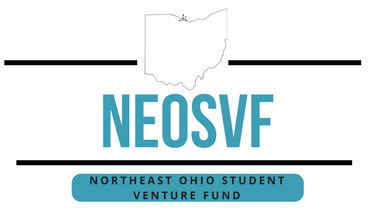 Cleveland, OH - February 21, 2018 - The Northeast Ohio Student Venture Fund (NEOSVF; www.neosvf.com), is pleased to announce Paragon Robotics, LLC has completed repayment of a convertible loan from NEOSVF.
"When we selected Paragon, we were very excited about the potential of the company," said NEOSVF Executive Director Dan Hampu. "Since then, their team has executed extremely well on their product development and go to market strategy. We are impressed by the progress they have made, and we look forward to their continued success."
When NEOSVF funded Paragon Robotics, they were in the process of engaging with government contracts and competing for commercial projects that had the potential to accelerate their growth. With funding from NEOSVF, Paragon was able to expand these opportunities into revenue producing projects while winning additional contracts.
Several University of Akron students have also played direct roles in the company's growth, including project engineer Jeff Schreiber—who worked as an intern for Paragon while studying biomedical engineering—and engineering graduate, Kevin Kline (BS EE 1990), who leads the Paragon Robotics' sales and marketing efforts.
"The NEOSVF relationship and funding was an integral piece in assisting us during our system development and customer procurement stages," said Paragon Robotics President Julian Lamb. "Due to the additional NEOSVF funding and our ability to execute on opportunities that were in front of us, Paragon is well positioned with an advanced wireless technology, solution oriented products and service capability for further growth."
Paragon Robotics continues to expand their wireless monitoring and control product lines and also plans to introduce cutting-edge microgrid controls for building resiliency this year. Meanwhile, NEOSVF continues to provide students with experiential learning opportunities by reviewing and funding scalable startups.
About NEOSVF
The Northeast Ohio Student Venture Fund (NEOSVF) is a 501(c)(3) student focused organization that funds high potential, tech-based startups in Northeast Ohio. Students from the University of Akron, Kent State University, Walsh University, Notre Dame College, The College of Wooster, and Case Western Reserve University take selected companies through a due diligence process to decide which will receive funding. Since 2012, over 600 students have participated in NEOSVF; 14 startups have been funded; and startups have raised more than $7 million in follow-on funding, which has resulted in 81 jobs created.
Contact
For more information contact: NEOSVF: Dan Hampu, Executive Director: dan@neosvf.com; Paragon Robotics: Kevin Kline, Vice President of Sales and Marketing: kevin.kline@paragonrobotics.com.