FOR IMMEDIATE RELEASE
CDC selects Paragon Robotics for prestigious campus-wide ambient and cold storage monitoring systems government contract.
Twinsburg, OH - October 5, 2021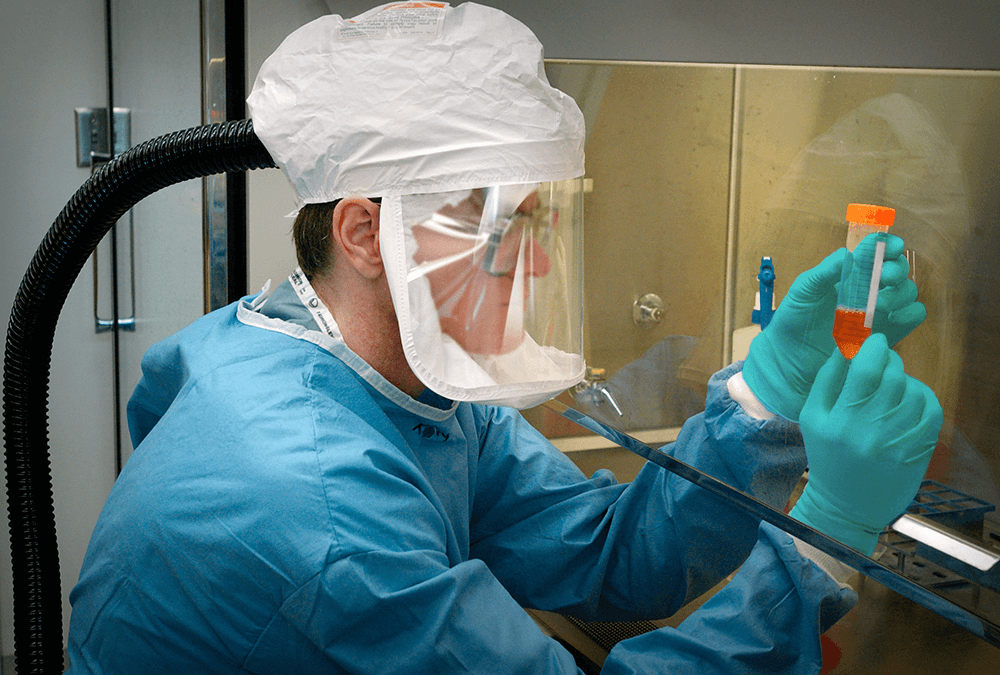 CDC Laboratories - source: CDC.gov
Paragon Robotics will install refrigeration, freezer, and ambient monitoring systems for sensitive materials in multiple building storage areas and laboratories at the Center for Disease Control's campus in Atlanta, GA.
The Center for Disease Control (CDC) works to protect the health of US citizens, and their Atlanta campus, The National Center for HIV/AIDS, Viral Hepatitis, STD, and TB Prevention (NCHHSTP) specializes in national and international safety against STDs and Tuberculosis. In order to ensure that their laboratories and storage areas are safe and securely monitored, they have partnered with Paragon Robotics to create a campus-wide sensor system that will monitor factors like temperature, humidity, CO2, and door closures throughout the facility 24/7.
Paragon Robotics systems will be responsible for monitoring 600 different points throughout multiple buildings on the campus, including laboratories, refrigeration systems, freezers, incubators, and desiccators for conditions such as temperature, humidity, and CO2, as well as additional sensors for detecting door positions and openings. These measurements will be handled by Paragon's N-Series devices, the latest generation of edge controller devices, designed to be compatible with the highest security regulations. The N-Series system is infinitely expandable, with add-on modules for factors like light, pressure, and true power to keep up with the CDC's ever-changing and growing needs.
In order to manage the hundreds of thousands of data entries, N-Series devices use Paragon's own software suite, including Halocloud Enterprise. Halocloud Enterprise is the upgraded version of Paragon's cloud service, created to serve a multi-user environment with advanced applications and software. Enterprise is perfect for applications like the CDC that have stringent security requirements, as it was designed specially to be compliant with federal guidelines like 21-CFR and FedRAMP regulations. For this project, Paragon Robotics will utilize an FIPS 140-2 compliant CentOS installation, using node and associated databases to provide an equivalent system to our cloud-based offering.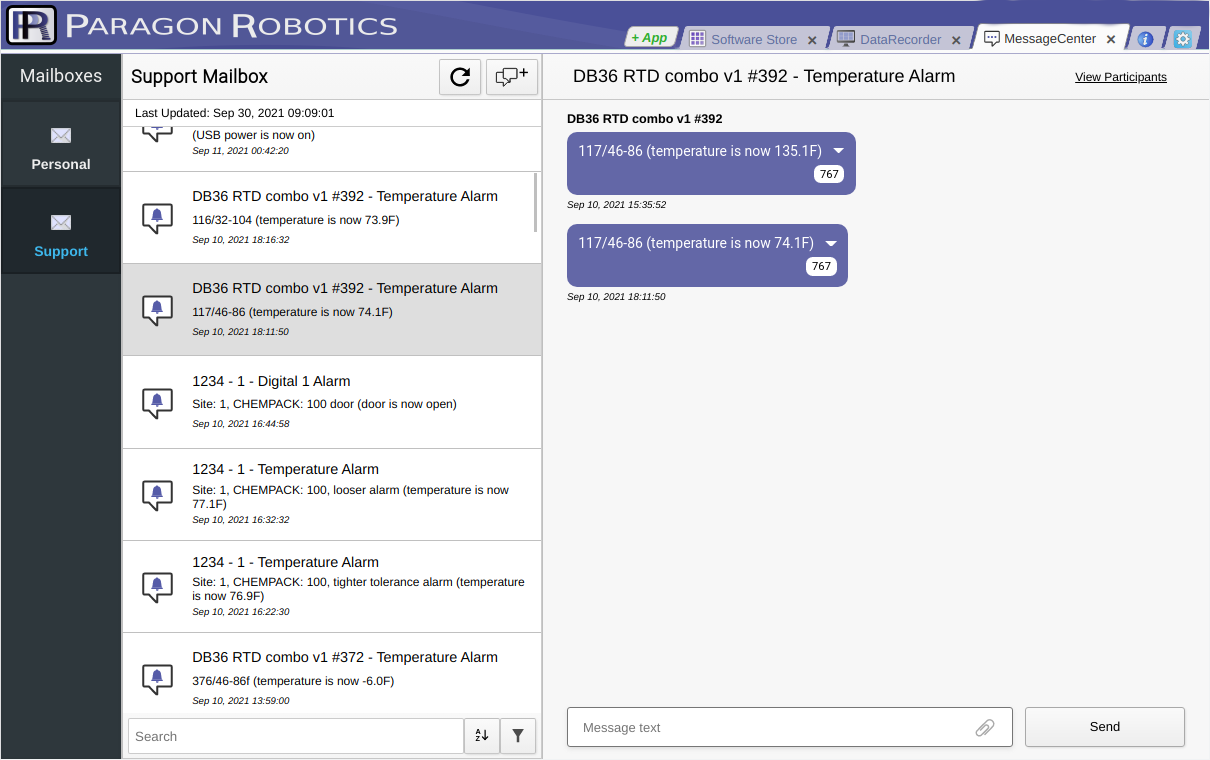 Alarm messaging center for tracking alarms and reported system issues
Aside from collecting data on conditions within the facility, Paragon Robotics systems and software will also be monitoring conditions 24/7 in order to prevent spoilage or other dangers in cold storage and refrigeration areas. Alarms marked at safe thresholds will be able to alert scientists and other employees when conditions like temperature or humidity have fallen below ideal levels so that they can be quickly corrected. Real-time door and ambient or cold storage temperature status alarms ensure valuable medicines and materials are maintained at optimal conditions.
Ensuring that sensitive supplies are viable and ready to go is a round-the-clock job, and the engineers at Paragon are excited to roll out the system over the next year. The US relies on the CDC for health information and action, and Paragon Robotics is eager to help make sure the nation stays safe and healthy.
Paragon Robotics systems are scalable for any size business. For additional information on our custom engineering capabilities and services, please visit our custom solutions page or contact us directly toll free at 800.893.9639.