Vaccine Monitoring Solutions
for Regulatory Compliance and Quality Control
Temperature sensors for ambient and freezer/refrigeration storage
Meet Regulatory Compliance
Our vaccine monitoring system, featuring Enterprise software, provides cost-effective solutions to meet strict regulation and reporting requirements from the Center for Disease Control and Prevention (CDC), Vaccines For Children (VFC) program, Food and Drug Administration (FDA) and Pharmaceutical Boards. Our data logging systems are designed to meet 21CFR Part 11 requirements.
Maintain Product Safety and Quality
Optimize vaccine and medicinal storage conditions with continuous temperature monitoring. The system features immediate notification of cooling failures or critical storage conditions.
Automate Operations and Improve Work Efficiency
Reduce manual operation requirements and labor intensive reporting and documentation with automated 24/7 monitoring system and compliant software.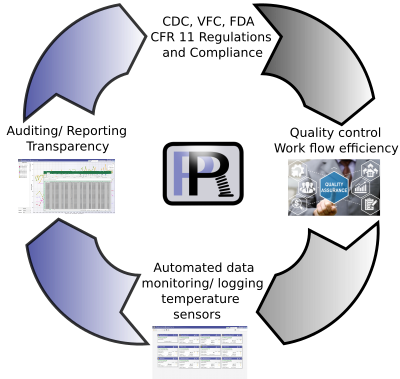 System features
Designed to meet FDA 21CFR Part 11 and CDC, VFC, and Pharmaceutical regulations, auditing, and reporting requirements.
24/7 real-time system monitoring with data collection.
Local measurement display and audible alarms.
Programmable alarms with email and/or text notifications.
Battery-operated and backup local data storage on system gateway(s).
Modular sensor design for sensor calibration and NIST certification.
Enterprise software with multiple users, administrative, auditing, and custom reporting.
Standard reports for data, alarms. and annotations for compliance or audit records.
Complete software and hardware solutions for 21CFR Part 11 regulatory requirements
Our systems provide real-time, 24/7 monitoring with programmable data rates for alarms and logged data, designed to meet any specific government or customer requirements. Individual monitoring locations have data displays and audible alarms to alert room occupants to critical conditions. Our modular design for RTDs, thermistor, and thermocouple temperature probes simplifies sensor calibration and NIST certification.
Paragon's Enterprise software provides a multi-user environment with administrative privileges and user auditing features to meet compliance requirements. Our data logging and analysis software suite offers measurement dashboards, data analysis charting, automated and custom period reports, measurement data, and alarm history with custom annotations for audit requirements.
Monitoring at Refrigerator or Freezer
Utilize our base sensor device with an RTD input expansion module to monitor temperatures inside the vaccine storage refrigerator with an RTD temperature probe. In addition the base device has built in ambient temperature and humidity sensors to monitor room conditions.
In order to eliminate false alarms with freezer and refrigerator door opening or closing, Paragon offers a Freezer RTD with Glycerol Bottle kit and advanced alarm-averaging software programming by reducing the response time of the RTD to sudden temporary changes in the temperature while still protecting food products from cooling system failures.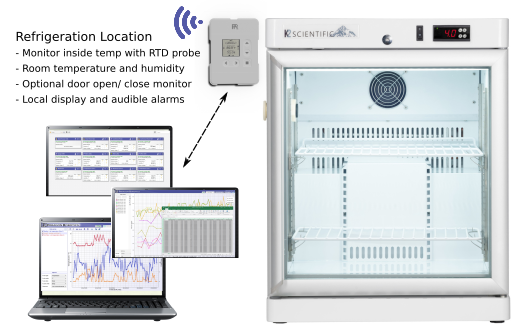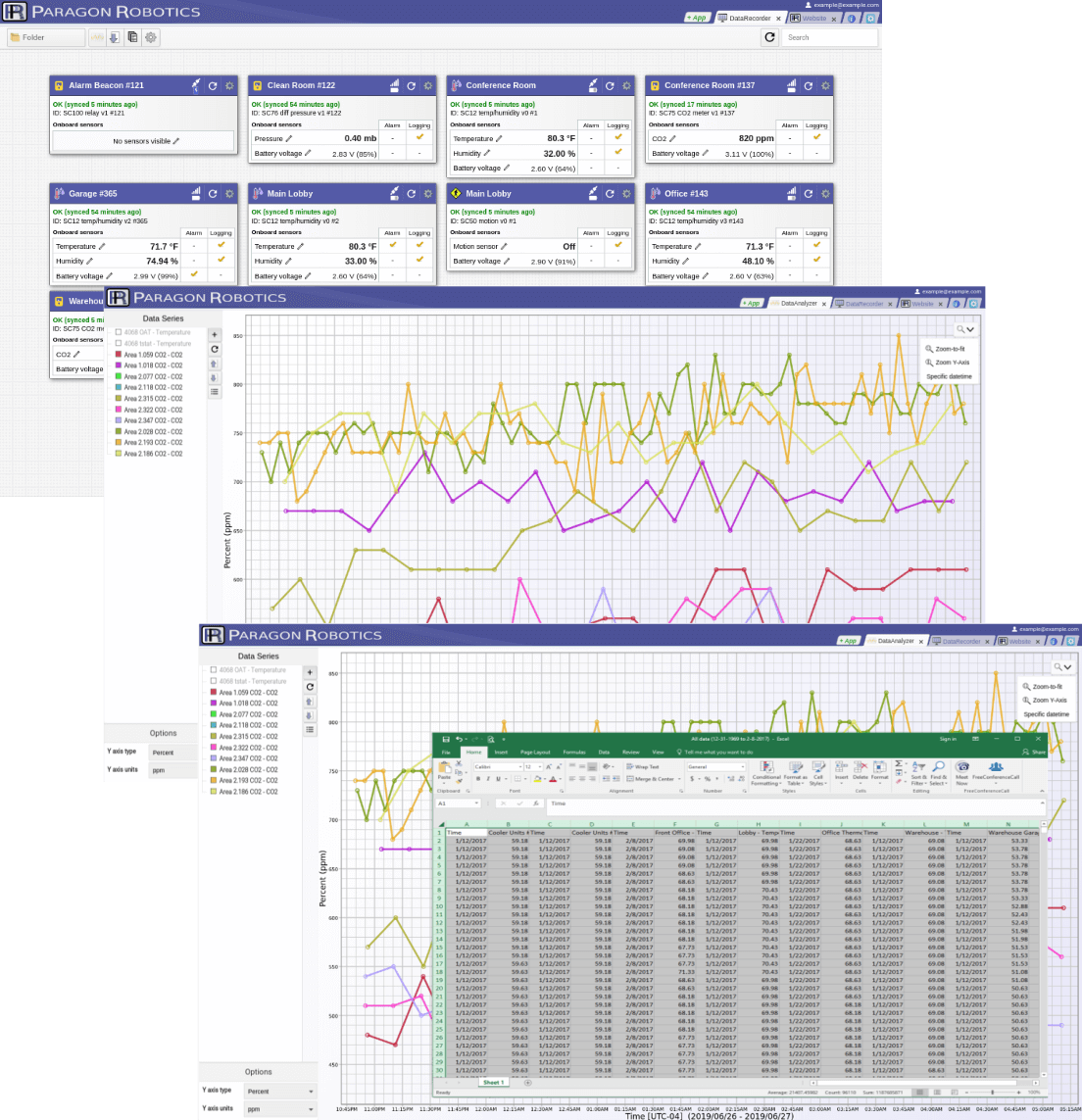 Enterprise software to meet compliance reporting and auditing requirements
Our Enterprise software provides a multi-user environment with administrative privileges and user auditing features to meet individual system users' compliance. Paragon's data logging and analysis software suite provides real-time measurement dashboards, data analysis charting, automated and custom period reports, measurement data, and alarm history with custom annotations for regulatory audit requirements.
Our software offers both local and cloud-based remote access to your system data and sensors on PCs and mobile devices, including tablets, smartphones, and laptops.
Chart, log, and monitor all individual sensor data, or perform a quick check of real-time sensor measurements with our multi-view display. Remote access to system data, sensor measurements, and configuration from anywhere with our cloud service.
Featured Products
Wireless RTD temperature data logger
Starting At: $208.00
Wireless RTD connection to system gateway Expansion ports for additional measurements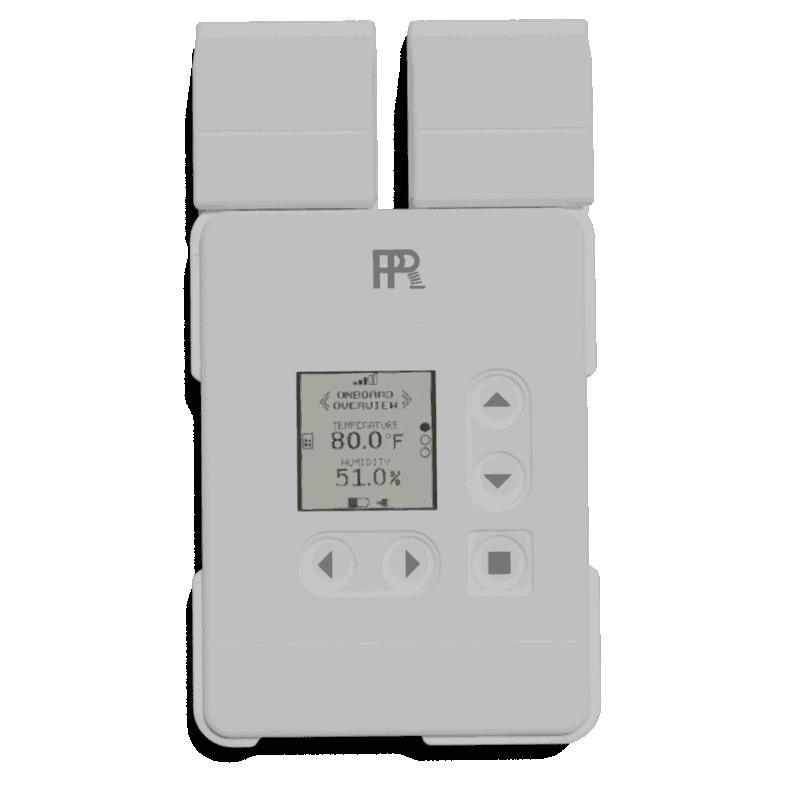 USB 2 channel RTD temperature data logger
Starting At: $208.00
Two RTD probe inputs, USB interface and data storage
Ethernet/wireless RTD temperature
Starting At: $248.00
Wired and wireless network connectivity for RTD probe.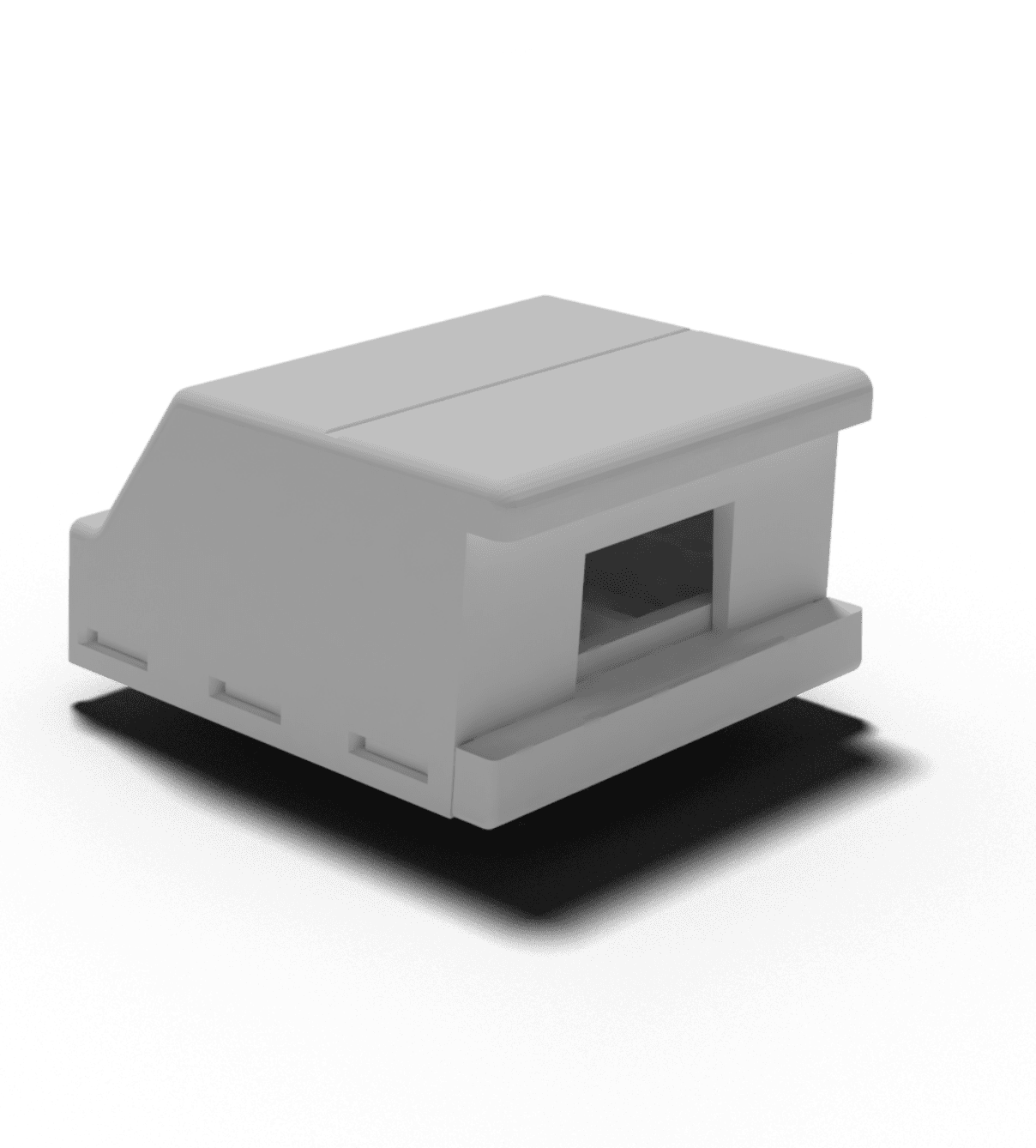 Differential Pressure expansion module
Starting At: $89.00
Monitor pressure between two rooms or air spaces.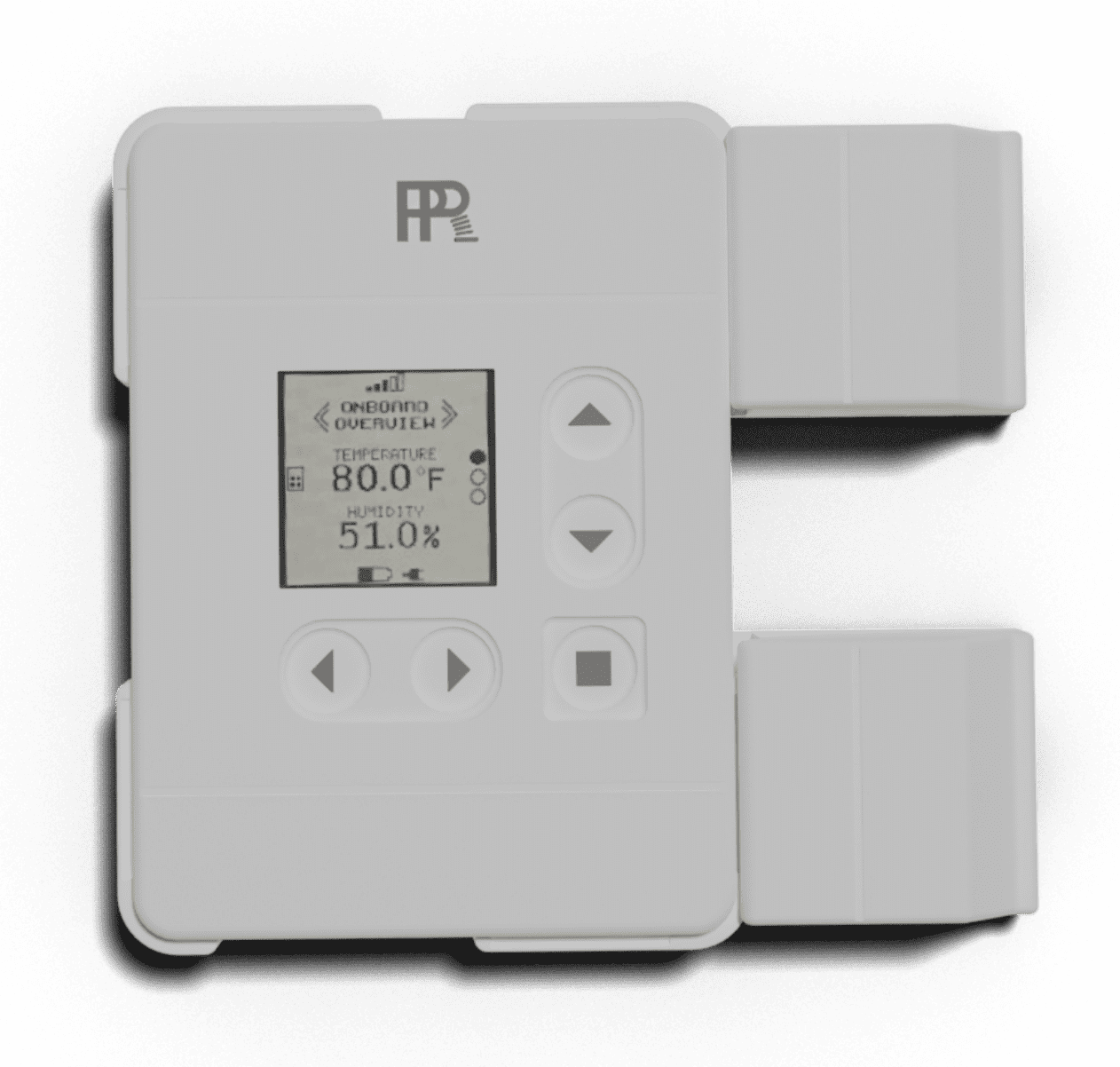 Wireless 2 channel RTD temperature data logger
Starting At: $208.00
Built in temperature and humidity with two RTD probe expansion modules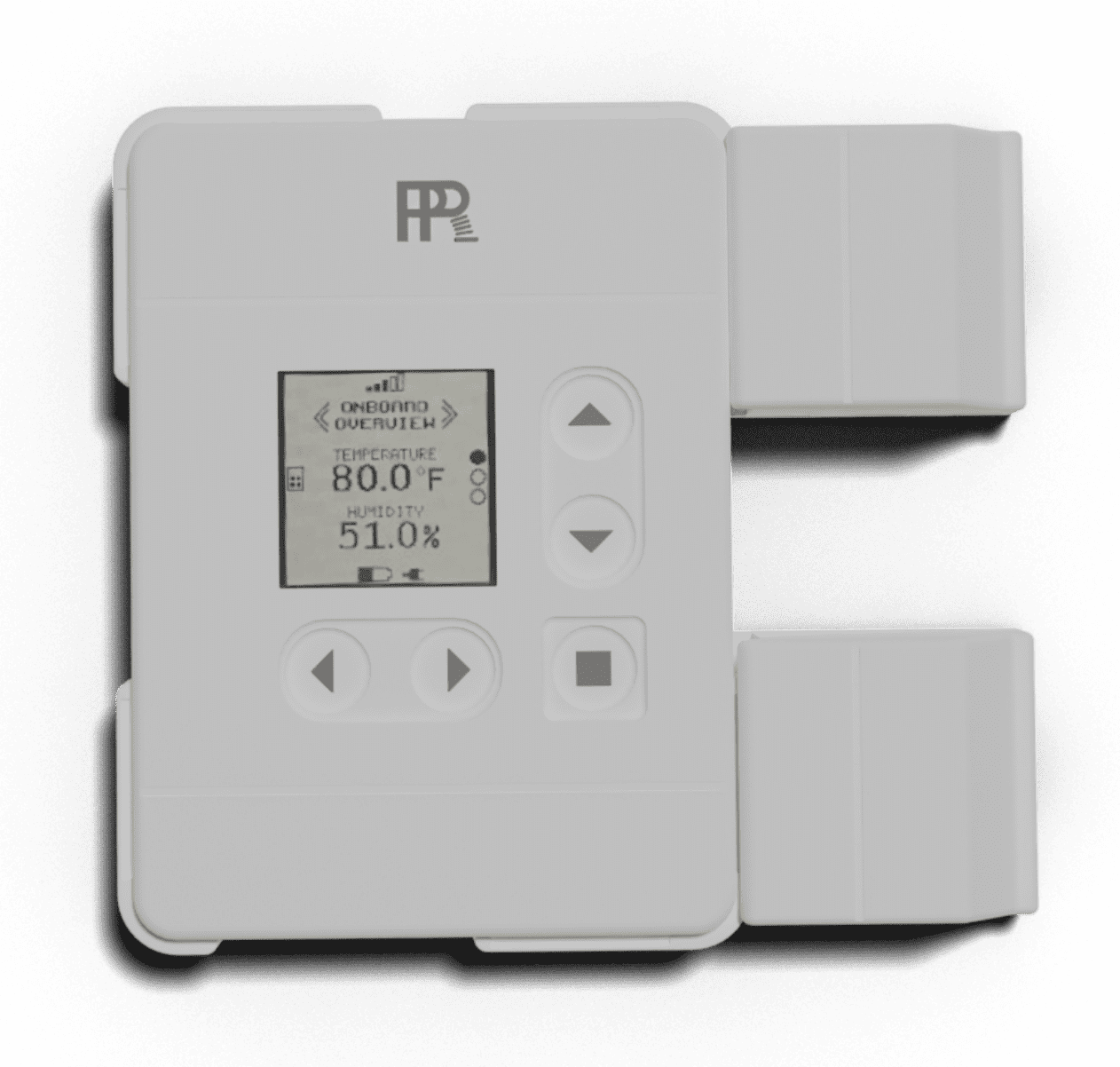 Wireless RTD temperature and Differential Pressure
Starting At: $408.00
RTD and DP expansion sensor module with built in temperature and humidity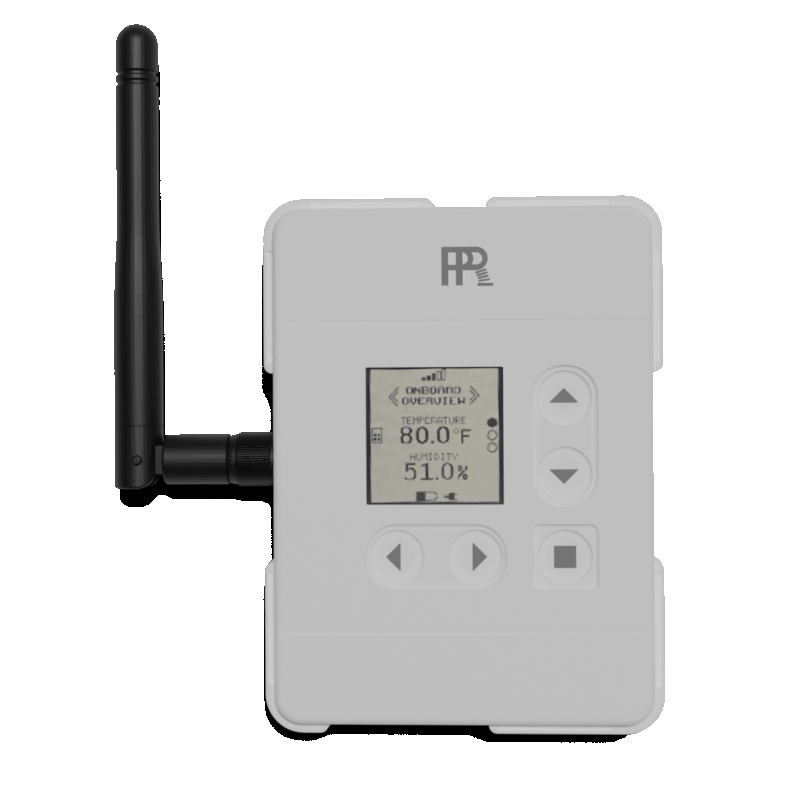 Wireless temperature system gateway
Starting At: $219.00
Wireless gateway w/ integrated temperature and humidity sensors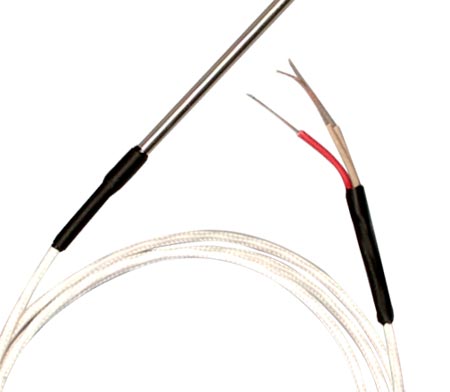 External sensors and expansion modules
Starting At: $49.00
Temperature probes, occupancy, differential pressure, particulate
Wireless and Ethernet Sensors for Vaccine/ Medical Supplies Monitoring
Complete line of sensors for cold storage, processing and production area, laboratory, and research applications.
For refrigeration systems, our sensor device with expansion ports and the DB33 RTD sensor moduleswith external temperature probe provide excellent accuracy within cooling temperature ranges.
After initial setup and installation, the monitoring systems easily scales with additional sensors as your requirements expand.
21CFR Part 11 Temperature System
Our wireless network of sensor devices securely communicate with system gateways connected to building networks for fast access to monitored data.
United States Food and Drug Administration (FDA) 21CFR Part 11
The FDA 21CFR Part 11 compliance establishes regulations on electronic records and signatures, and dictates that those who use electronic systems for document and signature control must provide assurance that the electronic documents are authentic. The Title 21CFR Part 11 regulations establishes requirements for the FDA to accept electronic records in lieu of paper records. For a complete guide to the requirements, please visit the Food and Drug Administration's Title 21CFR Part 11 specifications.
Paragon Robotic's 21CFR Part 11 Features
Our temperature monitoring systems and Enterprise software are designed to meet core 21CFR Part 11 regulation requirements for electronic documentation and signature control in a multi-user environment.
Multiple users with administrative privileges and user assignments.
Individual user auditing.
ReportCreator for standard 21CF Part 11 reporting and custom internal quality controls.
MessageCenter with system notifications and alarm tracking.
Secure encrypted data storage.
Vaccine Storage Case Study
Eliminate costly waste and meet auditing requirements with wireless temperature monitoring systems.
Hospitals, pharmacies, clinics, and vaccine R&D/ production facilities are constantly facing the issue of vaccine and drug spoilage due to improper storage conditions or cooling system failures that go undetected.
View complete Vaccine Storage Case Study.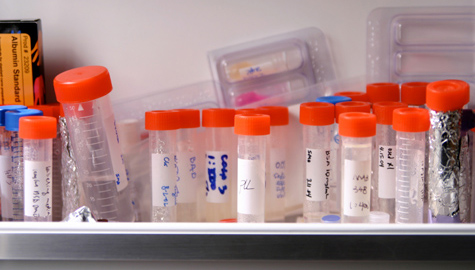 Ambient Room Monitoring
Laboratories, Clean Rooms, Storage Areas, Warehouses and Offices
Production and Clean Rooms
Maintain a suitable production environment across clean rooms, research areas, or laboratories with our wireless ambient sensors. Ensure optimal room conditions for producing quality products with alarm capability and notification of extreme ambient conditions.
Monitor particulate with Dylos Particulate Counters coupled with air quality monitors.
Our wireless differential pressure sensor device measures the pressure difference between two air spaces or rooms. Use the device to monitor positive differential pressure in clean rooms.
Storage and Warehouse Areas
Eliminate product quality issues and potential costly waste with monitored storage area. Monitor ambient conditions in storage areas for packaging, paper, and shipping materials to prevent loss due to temperature, high humidity, water, or light exposure.
Use our wireless temperature and humidity loggers to maintain an adequate environment and create alarm notifications for potentially dangerous conditions. The temperature and humidity sensors can be placed in numerous storage locations or zones to monitor ambient conditions and improve protection.