FOR IMMEDIATE RELEASE
Paragon Robotics introduces LTE-M cellular communication expansion module compatible with N series devices and systems for remote applications.
Twinsburg, OH - April 5, 2022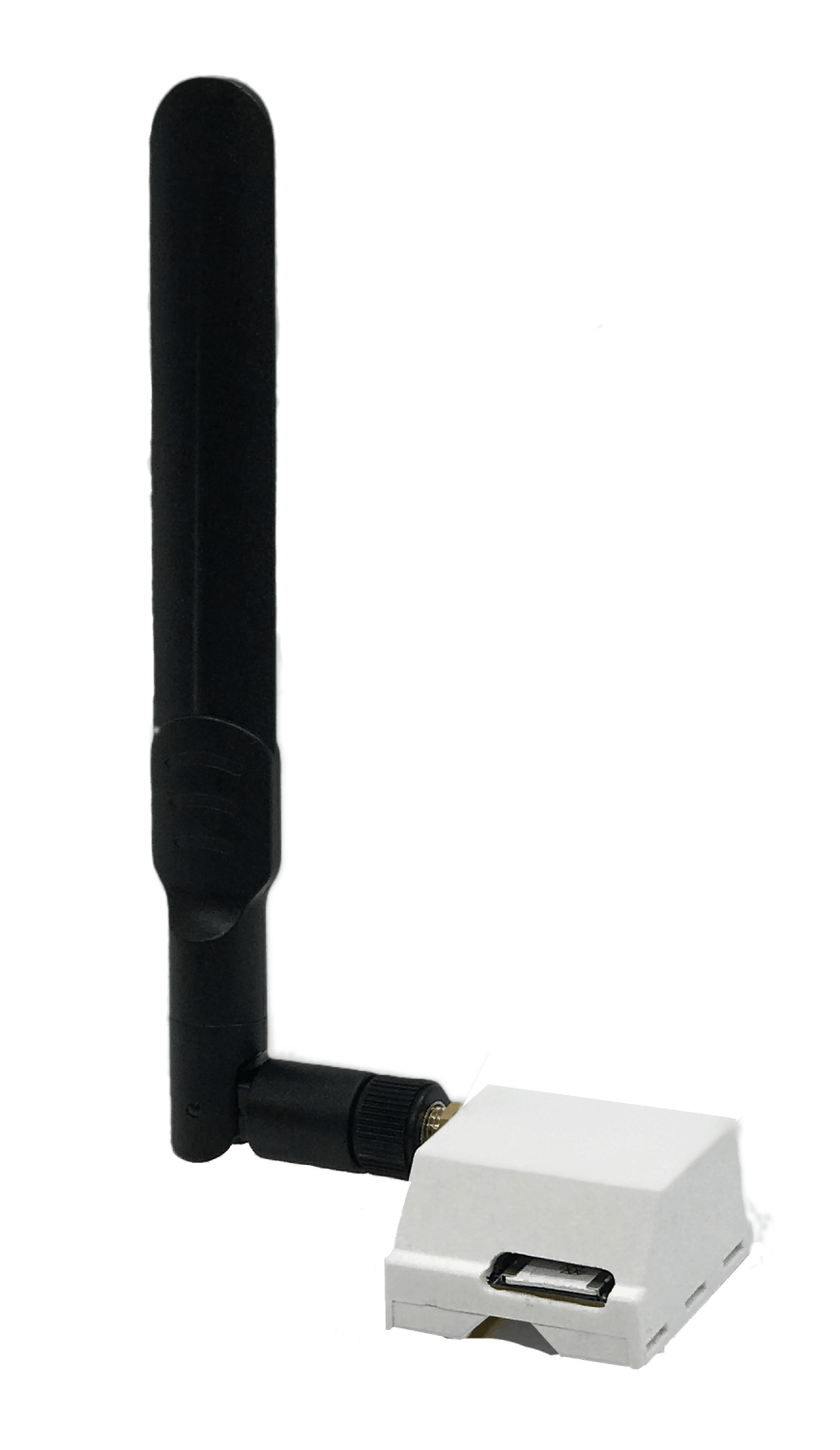 Model DB60 LTE-M Cellular communication module
Paragon Robotics, a leading provider of data logging, monitoring and automation solutions, is excited to announce the addition of LTE-M cellular communication capability to their N series devices and systems. The expansion module model DB60 adds LTE-M cellular communication to any N series devices at remote sites where building networks or cloud/internet access is limited or unavailable. With the DB60 module added to a N series device through one of it's expansion ports, the remote system and sensors are accessible via it's cellular connection through the cloud. In addition to enabling remote sites, LTE-M cellular connectivity is a perfect solution for creating private and secure direct connections to monitoring systems.
A SIM card slot on the DB60 module is compatible with a lengthy list of popular LTE-M cellular carrier service providers. Paragon Robotics offers SIM cards and annual LTE-M data plans for Verizon, ATT, Sprint and T Mobile. Through the DB60 cellular connection and cloud based software, remote sites and our monitoring/ alarming systems are easily accessible from anywhere. Remotes sites are able to send system and sensor alarm notifications via email and/or text based on custom alarm triggers. Paragon Robotics configuration utility software configures and connects the DB60/SIM card through their free HaloCloud service.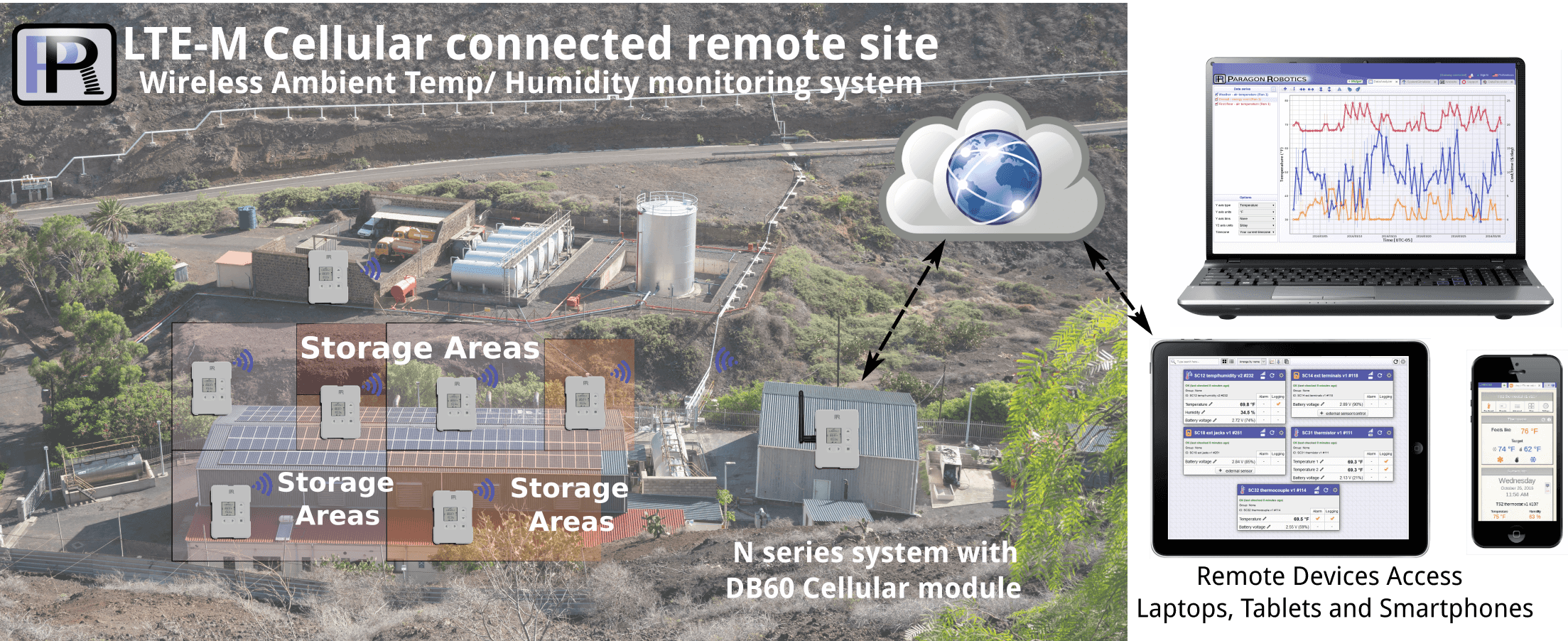 Access remote sites via DB60 LTE-M cellular module
Paragon Robotics provides a complete hardware/ software solution with included logging and monitoring application suite and cloud access options. Data logging and analysis software provides measurement dashboards, charting analysis, automated and custom period reports, measurement data and alarm history with custom annotations. For multi-user logins and user auditing, their Enterprise software upgrade provides a complete compliance and reporting solution designed to meet demanding government regulations and industry cGMP quality standards. Paragon Robotics's multi-user software environment with administrative privileges, user auditing features, and custom reporting capabilities includes our data logging and analysis software suite.
The DB60 is available now through the Paragon Robotics store as one of their "plug-and-play" modules. DB modules and the N-Series make system setups fast and easy, by offering sensors that are as simple to set up as plugging into a gateway and powering on.
For more information on Paragon Robotics, as well as how they can work for your business, visit https://paragonrobotics.com/ for details on data systems, engineering services and electronics manufacturing capabilities, or contact the sales team at 800-893-9639.