How To Buy
Our products are available for sale through an number of qualified distributors by market and directly through our online store. All of our sales partners are knowledgeable on our product line capabilities and provide exceptional technical service and support. You are always welcome to contact us for support directly regardless of where you purchase our products. Our sales and service goal is to exceed all of your expectations from initial design stages, product delivery, technical support, and options when purchasing our products.
United States Sales Partners
---

Telephone: 603.746.5524
Fax: 603.746.5384
Email: sales@microdaq.com
Website: www.microdaq.com
MicroDAQ.com Ltd
879 Maple Street
Contoocook, NH 03229 USA
*** Stocking Distributor ***

Telephone: 919.827.4108
Email: info@DataLoggerSolutions.com
Website: www.DataLoggerSolutions.com
Data Logger Solutions
5905 SW 36th Way
Gainesville, FL 32608, USA
*** Stocking Distributor ***

Telephone: 480.419.9466
Fax: 866.941.5276
Email: ron@airtelligence.com
Website: www.airtelligence.com
AirTelligence Inc.
16650 North 91st Street, Suite #108
Scottsdale, AZ 85260, USA
*** Southwest US Technical Sales ***
Telephone: 714.745.3226
Fax: 714.543.0255
Email: info@plem.co
Website: www.plem.co
PLEMCO -Pacific Lighting & Energy Management
1638-B East Edinger Ave.
Santa Ana, CA 92705, USA
*** Federal GSA Schedule Supplier ***

Telephone: 201.222.6097
Email: smoore@mooresolutionsusa.com
Website: www.mooresolutionsusa.com
Moore Solutions
1450 Washington Street. Suite 706
Hoboken, NJ 07030, USA
*** Life Sciences/ Air Quality Specialist ***
Canadian Distributors
---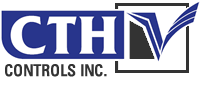 Telephone:888-550-6829
Fax: 905-792-6902
Email: sales@cthcontrols.com
Website: www.cthcontrols.com
CTH Controls Inc.
6-1500 Upper Middle Rd. W. Suite 220
Oakville, ON, Canada, L6M 0C2
*** Stocking Distributor ***

Interworld Electronics (West)
Telephone: 604.925.6150
Fax: 604.925.6170
Email: sales@interworldna.com
Website: www.interworldna.com
Interworld Electronics HQ (West)
2454 Haywood Ave
West Vancouver, B.C. V7V 1Y1, Canada
Interworld Electronics (East)
Telephone: 905.513.7027
Fax: 905.513.7029
Email: sales@interworldon.com
Interworld Electronics (East)
3555 14th Avenue, Unit 12
Markham, ON L3R 0H5, Canada
*** Stocking Distributor ***
International Sales Partners
---

Telephone: +44 20 32874593
Email: s.moore@mooresolutionsusa.com
Website: www.mooresolutionsusa.com
Moore Solutions LLC
Discovery Dock West
2 South Quay Square Flat 114
Canary Wharf, London, E14, 9LT
*** UK/ Ireland ***
Direct Sales
---

Paragon Robotics
Email: sales@paragonrobotics.com
Call: 1.800.893.9639
Local: 216.313.9299
Hours: 9:00 AM-5:00 PM ET
Online Ordering: Web store
Sales request: Have a salesperson contact me
Paragon Robotics LLC
5386 Majestic Pkwy, Suite #2
Bedford Heights, OH 44146