Home
>
warehouse-solutions
Warehouse and Materials Storage Solutions
Remote monitoring with wireless sensors
Protect your investments in finished products, unfinished materials, process chemicals, build parts and components with Paragon Robotics wireless temperature logging and temperature monitoring systems.
Eliminate costly waste and product quality issues with a monitored and controlled warehouse and storage areas.
Our scalable monitoring and control systems provide cost effective warehouse and storage area management solutions for both small, large and/or multi-building building facilities.
Reliable Remote Monitoring Solutions
Ambient temperature measurements in multiple areas
Occupancy based control systems
Mold Control
Energy efficiency and savings
HVAC & AC power monitoring
Optimize maintenance on air filtration systems
Remote thermostatic system automation and controls
Custom Dashboard and Analysis Software
SystemSimulator Building Modeling/ Profiling Software
Wireless Sensors for Warehouse and Storage Facility Monitoring
Offering a complete line of sensors for facility monitoring, our product line includes a wide range of measurements with wireless sensors.
Eliminate product quality issues and potential costly waste with a controlled and monitored storage area. Additional monitoring in storage areas with raw materials, packaging, paper and shipping materials to prevent supply loss due to water, temperature or light exposure.
Monitor remote sites for unexpected visitors and/or add occupancy controlled lighting and HVAC systems.
After initial setup and installation, the monitoring systems easily scales with additional sensors as your requirements expand.
Ambient Temperature and Humidity
Use our wireless temperature loggers and humidity loggers to maintain the optimal environment for storing raw materials, process chemicals and packaging materials. The SC12 Ambient Temperature & Humidity Sensor can be placed in numerous storage locations and zones to monitor ambient conditions and ensure a optimal environment for materials storage.
Occupancy/ Motion Monitoring
Use Paragon Robotics wireless occupancy sensors to optimize lighting and HVAC system's energy management. automated wireless control systems can be setup to manage energy use only when buildings, warehouses, rooms, working areas are occupied.
Cold Storage Systems
Our in-situ temperature sensors (thermocouples, RTD's or thermistors) and systems are also used in refrigeration applications. For refrigeration systems, the SC33 Wireless RTD Sensor and Probes provide excellent accuracy within cooling temperature ranges while providing excellent wireless communication with the transmitter outside of the refrigerator/ freezer.
Remote alarm features with email or text notification of refrigerator failure. The Freezer RTD with Glycol Bottle eliminates false alarms with freezer/ refrigerator door opening/ closing by reducing the response time of the RTD to sudden temporary changes in the temperature while still protecting products/ vaccines from cooling system failures.
Prep, Process, and Curing Rooms
Monitor and control a production process environment with our sensors to insure a stable and climate controlled space to produce your sensitive products.
Use the Model SC12 Wireless temperature and humidity sensor to monitor ambient conditions throughout a building and rooms.
Energy Usage and Efficiency Improvements
Monitoring and automation solutions
Thermostatic Controls and Automation
Our wireless intelligent thermostat with remote sensor includes many commercial features engineered for property owners, office complexes, warehouses and storage facilities.
Customized office schedule for optimal HVAC and occupancy comfort during office hours
Special thermostat lock mode to lock and/or limit temperature adjustments on site at the thermostat
Programmable schedules for shifts, weekdays, weekends and holidays
Expandable with additional remote sensors to optimize building energy efficiency
Double encryption security keeps your data completely private.
Remote sensor measurement data logging for history and auditing records
Alarm notifications via email and text message of critical conditions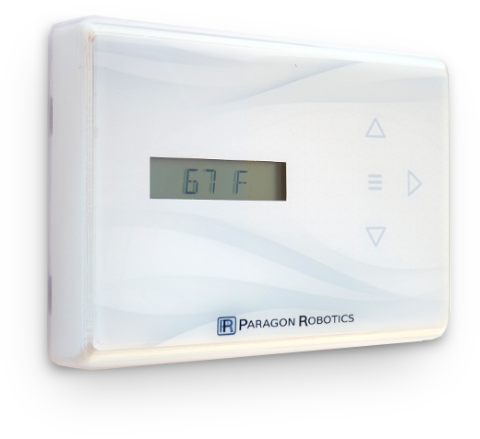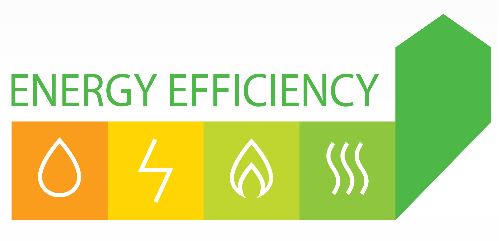 Energy Efficiency and Savings
Control energy costs by monitoring your facilities climate and HVAC system performance to optimize energy use. Monitor and record true power, AC current, voltage, run times, peak demand, temperature, humidity, occupancy and other system parameters to insure peak performance in energy management.
HVAC/ Filtration System Performance
Track all HVAC system performance data and keep your system operating at their peak performance and energy efficiency. Use logged historic data to eliminate inefficiencies such as poor airflow, occupancy, and heating/cooling element issues.
Monitor filter performance with the Model SC76 Wireless differential pressure sensor to compare pressure readings before and after filtration systems. Additional filter performance available with Dylos Particulate Counters measurement output coupled with the Model SC80 Wireless serial transmitter.
DataRecorder
DataRecorder lets you view and manage all your connected sensors and controls. You can calibrate, log, chart, and manage everything right from a single interface.
SetupDevices
This software steps you through the initial system setup for your Halo/S hardware and software. In addition to system setup such as security and HaloCloud access, all hardware is configured using the widget as well. Multiple computers or other browser-based devices can be used to access the same Halo/S network, however each PC/mobile device will need to be set up separately.
DataAnalyzer
DataAnalyzer is used to chart data from all your connected sensors and controls. Powerful analysis tools are also built-in, allowing you to post-process data to analyze it further. Data can optionally be exported to a CSV file to import into a spreadsheet.
SmartThermostat
SmartThermostat allows you to setup and view your thermostat hardware. It presents your thermostat info in an interactive dashboard interface. You can also use the software to control it through a remotely accessable interface.
SystemSimulator
Use our SystemSimulator software to model any building and analyze the heating and cooling costs for any climate. SystemSimulator can be used to accurately simulate the effects of both building envelope and thermostat control algorithms.
GerberViewer
If you work with PCB manufacturing files, try our online GerberViewer. The software displays Gerber(RS-274X), Excellon(v1 and v2) and zip archives right in your browser.
Looking for something specific?
Sensor Logging and Dashboard Displays
Our SetupDevices and DataRecorder software are included at no charge with our wireless data logging and monitoring systems.
Our software provides both local or cloud based remote access to your system data and sensors on PCs and all mobile devices – tablets, smart phones and laptops.
Chart, log and monitor all individual sensor data or perform a quick check of real time sensor measurements with our multi-view display. Remote access to system data, sensor measurements and configuration from anywhere with our cloud service.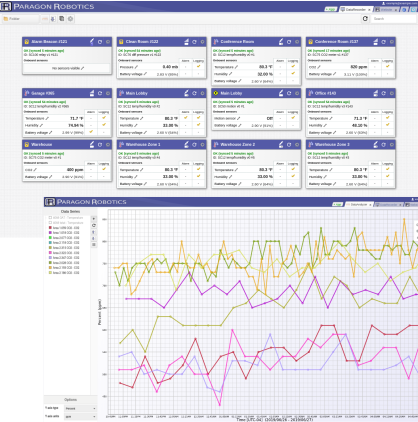 Building sensor alarms with immediate notifications
Text/SMS
Set text alerts up on your HVAC system for sensor alarms. Available through
HaloCloud.
Email
Set emails to be triggered on notification of a building sensor alarm condition. Available through
HaloCloud.
Browser alerts
Receive software alarm alerts locally on your computer right in your browser.
SystemSimulator Building Software
Use our SystemSimulator software to model any building and analyze the heating and cooling costs for any climate. SystemSimulator can be used to accurately simulate the effects of both building envelope and thermostat control algorithms.