DataRecorder
DataRecorder lets you view and manage all your connected sensors and controls. You can calibrate, log, chart, and manage everything right from a single interface.
Settings
This software steps you through the initial system setup for your Halo/S hardware and software. In addition to system setup such as security and HaloCloud access, all hardware is configured using the widget as well. Multiple computers or other browser-based devices can be used to access the same Halo/S network, however each PC/mobile device will need to be set up separately.
DataAnalyzer
DataAnalyzer is used to chart data from all your connected sensors and controls. Powerful analysis tools are also built-in, allowing you to post-process data to analyze it further. Data can optionally be exported to a CSV file to import into a spreadsheet.
SmartThermostat
SmartThermostat allows you to setup and view your thermostat hardware. It presents your thermostat info in an interactive dashboard interface. You can also use the software to control it through a remotely accessable interface.
SystemModeler
Use our SystemModeler software to create a geospatial 2D view of your location that integrates with sensors and equipment. Create logical geographical layers for placement and management of your hardware devices.
SystemSchematic
Use our SystemSchematic software to create one-line diagrams of your electrical systems and processes. Fully integrate schematic equipment with floorplans built in our SystemModeler software.
SystemSimulator
Use our SystemSimulator software to model any building and analyze the heating and cooling costs for any climate. SystemSimulator can be used to accurately simulate the effects of both building envelope and thermostat control algorithms.
GerberViewer
If you work with PCB manufacturing files, try our online GerberViewer. The software displays Gerber(RS-274X), Excellon(v1 and v2) and zip archives right in your browser.
Looking for something specific?
The Software Store
The Software Store gives you access to free and paid applications that integrate with our hardware devices. Learn more about our most popular apps by reading below or visit the Software Store.
Access anywhere
The HaloCloud service brings the cloud to your system. This means the ability to view your hardware anywhere with internet access. Additionally, you can sync settings across browsers and create alerts. Alerts from the cloud are available as a text(SMS) and email. Free and paid versions are available.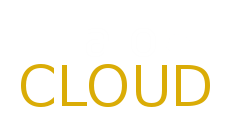 Click for more information