Meter Management Systems
From hardware to complete metering management systems
Meter Management Systems
From hardware to full meter data management software systems, our products are used for all kinds of metering applications and programs. Our seamless wireless integration can provide key installation cost savings, while our industry-leading security and integration capabilities provide services which are used by critical customers like the Department of Defense.
We specialize in large system deployments, with multi-system integration for cost-sensitive applications. Our array of metering hardware can be used to integrate effectively with any equipment, ranging from smart meters down to pulse-output water meters. Built-in analytics and reporting can be used to easily process your metering data and generate the reports needed.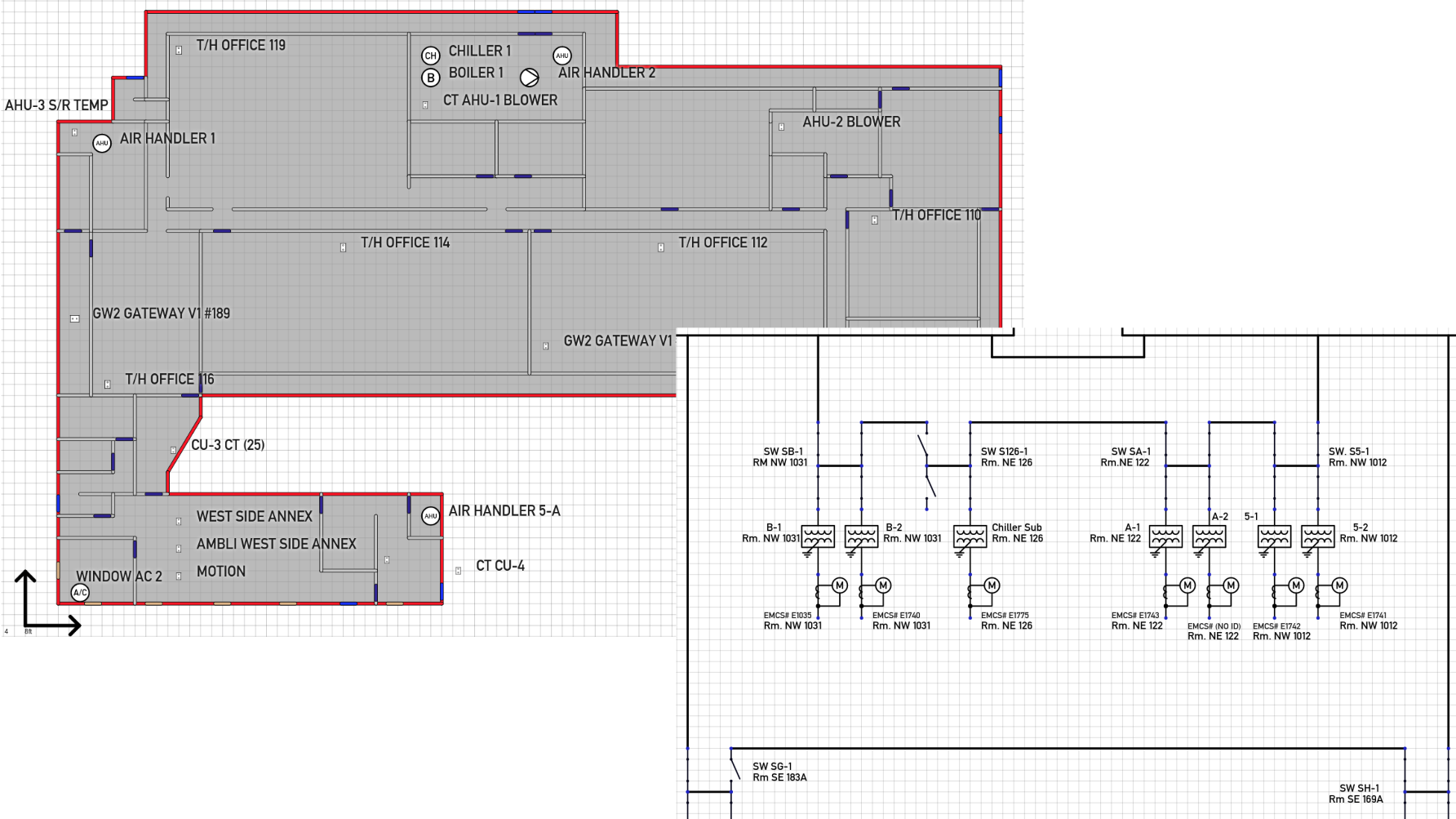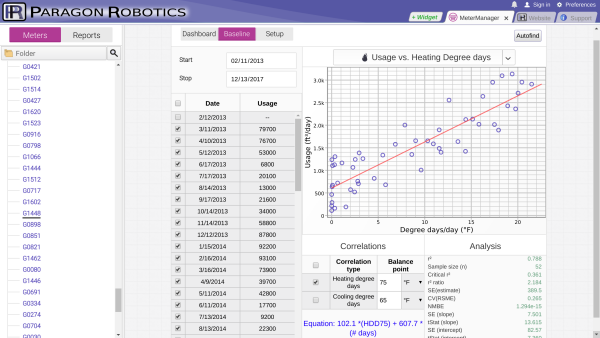 MeterManager
MeterManager forms the core of our metering software capability, allowing management of hundreds of meters through a single system. The software fully integrates with the majority of metering systems in use, as well as offering seamless integration with our full line of sub-metering equipment.
Full measurement and verification (M&V) capabilities are provided, allowing large-scale baseline development with M&V options B or C. Baseline adjustments for temperature and other user variables are supported, and long-term database and reporting is integrated with the entire Paragon Robotics software platform. Optional integration with our SystemSimulator thermodynamic simulator is also possible, allowing complex simulation feedback for the M&V process.
Program Management
Our integration and project engineers routinely work with energy service companies to implement metering systems for applications like baseline development or monitoring and verification for the full terms of energy service contracts. With our available system integration engineering services, we can assist in designing and installing any system according to cost and specification constraints.
With multiple ongoing projects with major Department of Defense sites, our systems are applicable in demands ranging from single-meter applications, all the way to large campus-wide metering programs with critical security needs.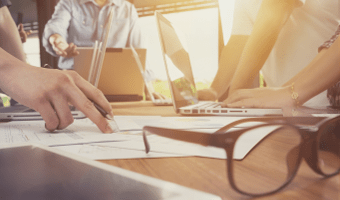 Metering Devices and Hardware
We supply a large selection of wireless sensors, which accept all types of metering inputs. From a wide array of current transducer (CT) clamps and transducers, to our DB14 pulse counter interface, to Modbus or BACnet integration, our product lineup can handle all your metering needs.