Home
>
defense-resilience
Defense Resilience
Energy assurance and resilience
Micro-Auctioning™ control
Our Micro-Auctioning™ platform provides the engine behind the efficient and resilient performance of our systems. By optimizing both the "on-grid" utility costs and the "off-grid" resilience with our artificial intelligence logic, customer generation and storage systems can be perfectly optimized across all situations.
The control architecture can work hand-in-hand with our sensor and control hardware products, in addition to most third-party equipment. Autonomous control functionality can be utilized for automatic smart loadshedding, or our unique "semi-autonomous" controls can be utilized for directing manpower to manually switch loads as needed for critical resilience.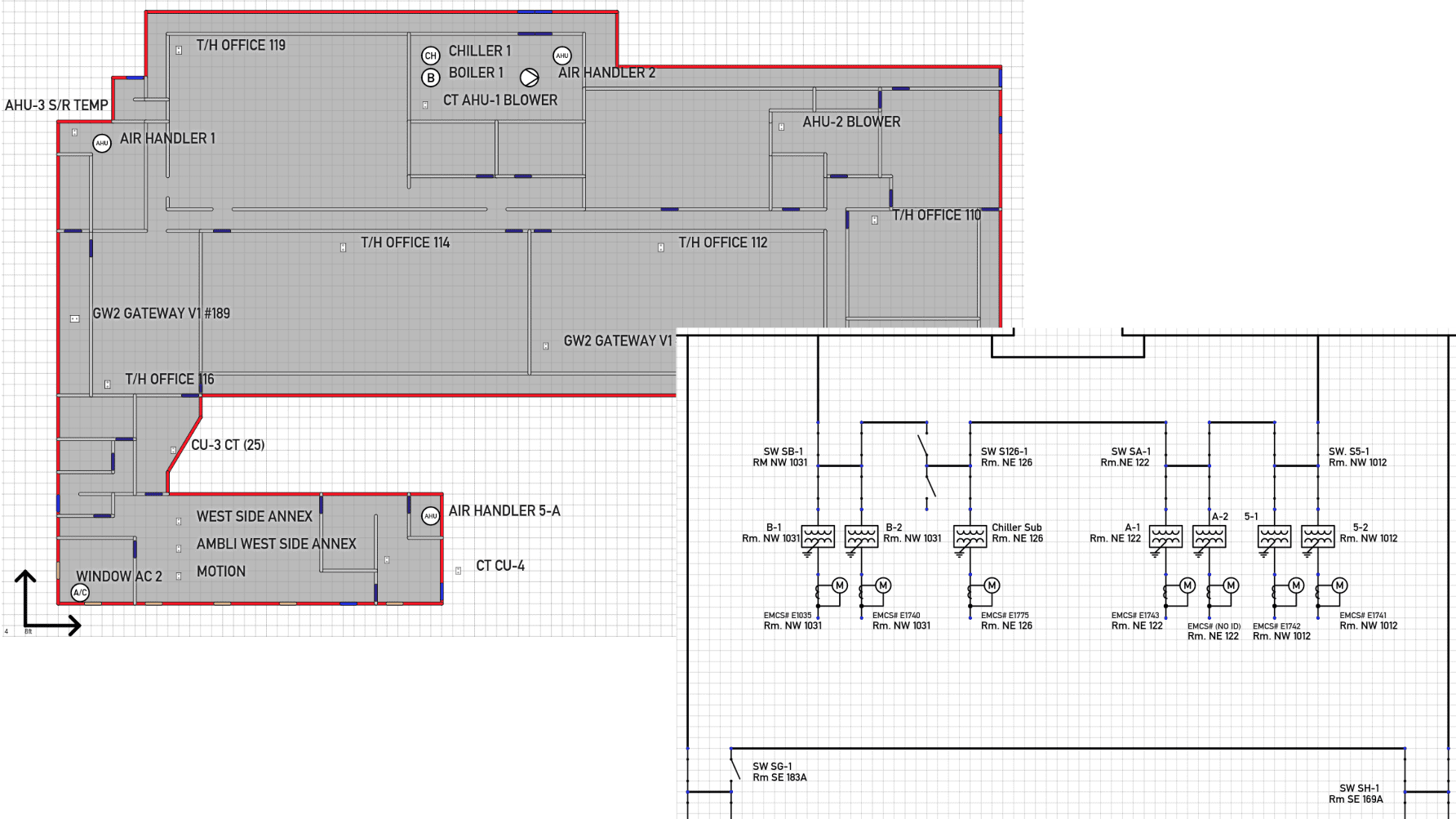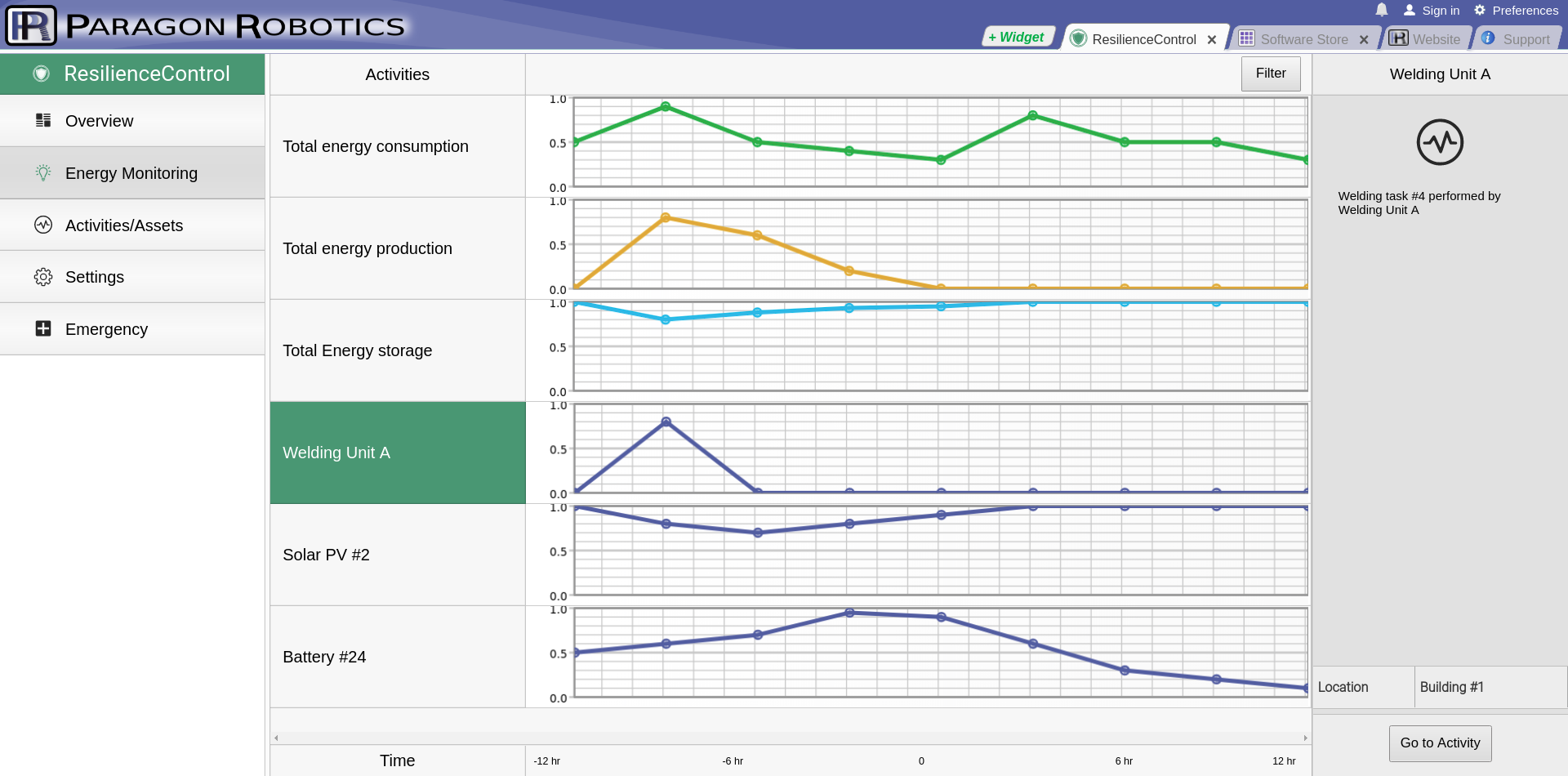 ResilienceControl
ResilienceControl works in conjunction with several other Paragon software products to provide the high-level Micro-Auctioning™ capability for micro-grid control. Both 2D overhead layouts of the site and one-line schematics of electrical systems are first graphically modeled, followed by the mission-specific setup of the managed micro-grid load processes.
Finally, equipment performance and utility tariffs are configured, allowing the Micro-Auctioning™ solver to begin simulation and self-configuration. After low-level controls have been installed and commissioned on the site equipment, ResilienceControl steps the operators through the operational tuning and resilience event planning.
Design and Integration
With over 1MW of renewable micro-grid installations currently being managed at US Air Force sites, our system engineers are experts at integrating our Micro-Auctioning™ control technology with a wide array of ICS systems utilized by the Department of Defense.
Our electrical and software engineering teams can assist in all aspects of the resilience design, from custom software integration and preliminary electrical designs, to low-level micro-grid and breaker-level control setups. Project managers are also available to provide turnkey management support to supervise local installation contractors, and provide an end-to-end resilience solution to our customers.