Settings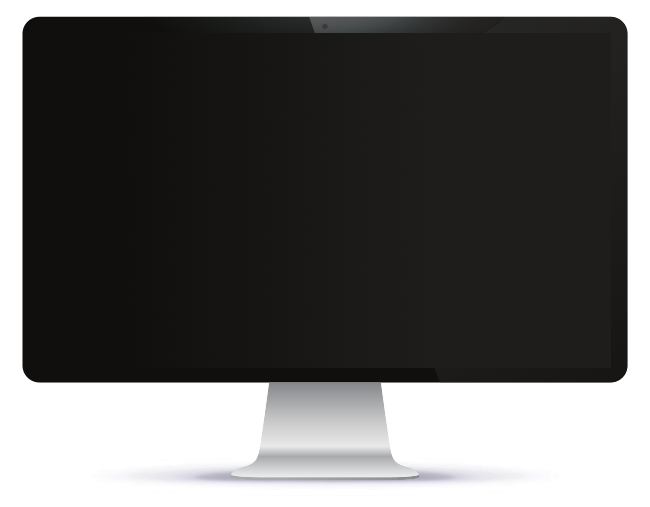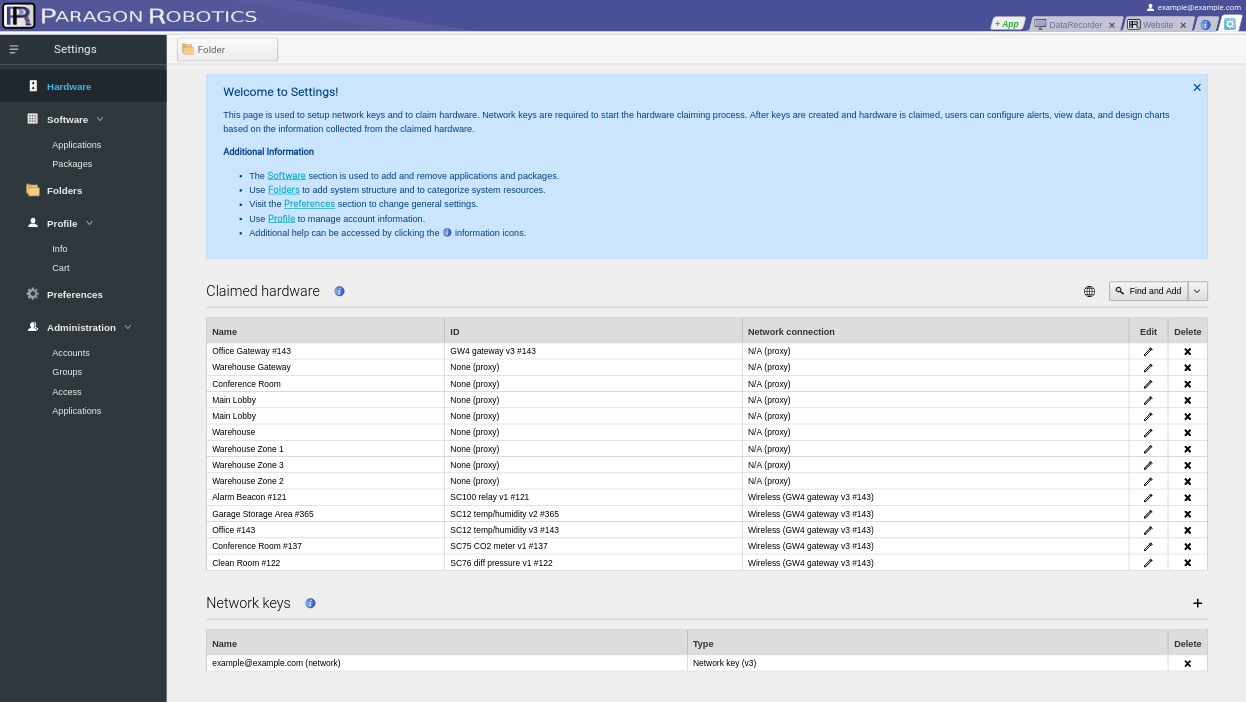 Setup, Configure and Customize
Quickly setup complete system in the field.

Automatically search and locate connected gateways, thermostats, controls and sensors.

Customize and organize system by grouping hardware in folders (building location, process, zones, areas, ect).

Enable Halocloud service to remotely access sensor data, controls and modify system from anywhere with Internet smart device

Optional Enterprise settings software upgrade with advanced security, administrative privileges and auditing features for multi-user systems and environments.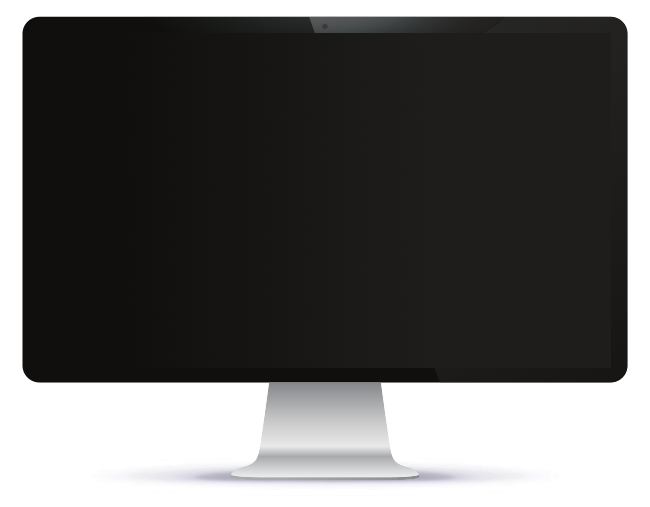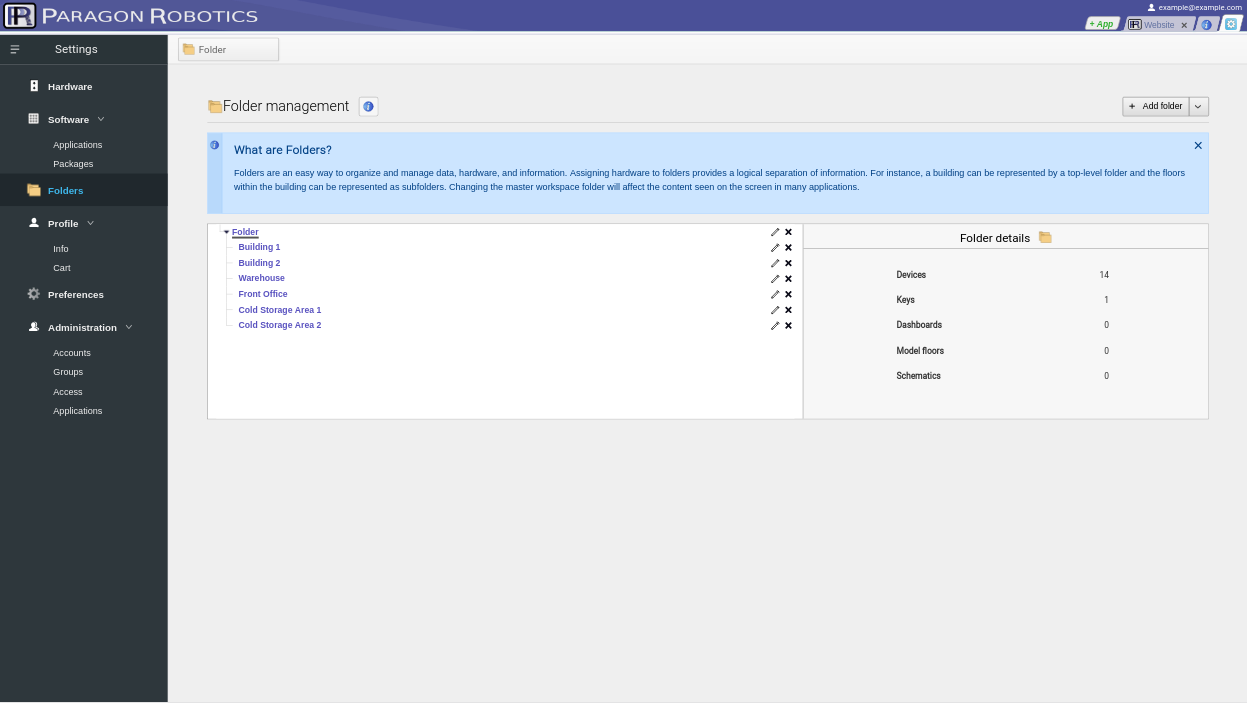 Connect Data Logger, Gateways and Sensor and Control Devices
Software automatically searches for connected gateways, thermostats, data loggers, controls and sensors

Utilize our batch setup feature to quickly claim larger systems.

Complete system and sensors can be up and acquiring data within minutes.

Quickly launch any of our software store apps like DataRecorder, DataAnalyzer, LaunchPad, SystemModeler and SmartThermostat to load dashboards and displays.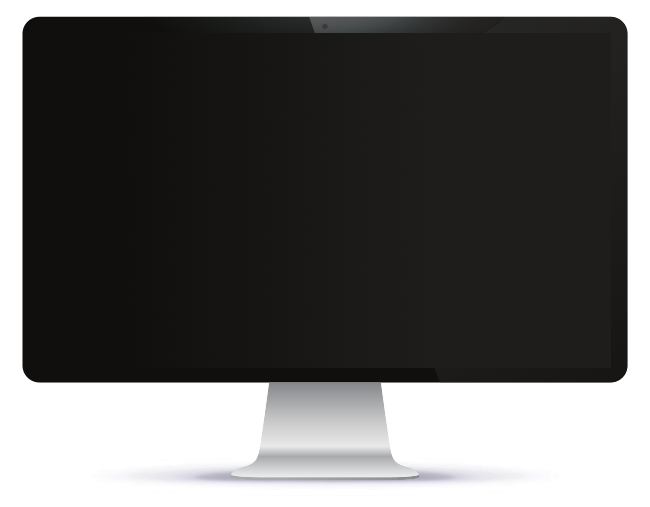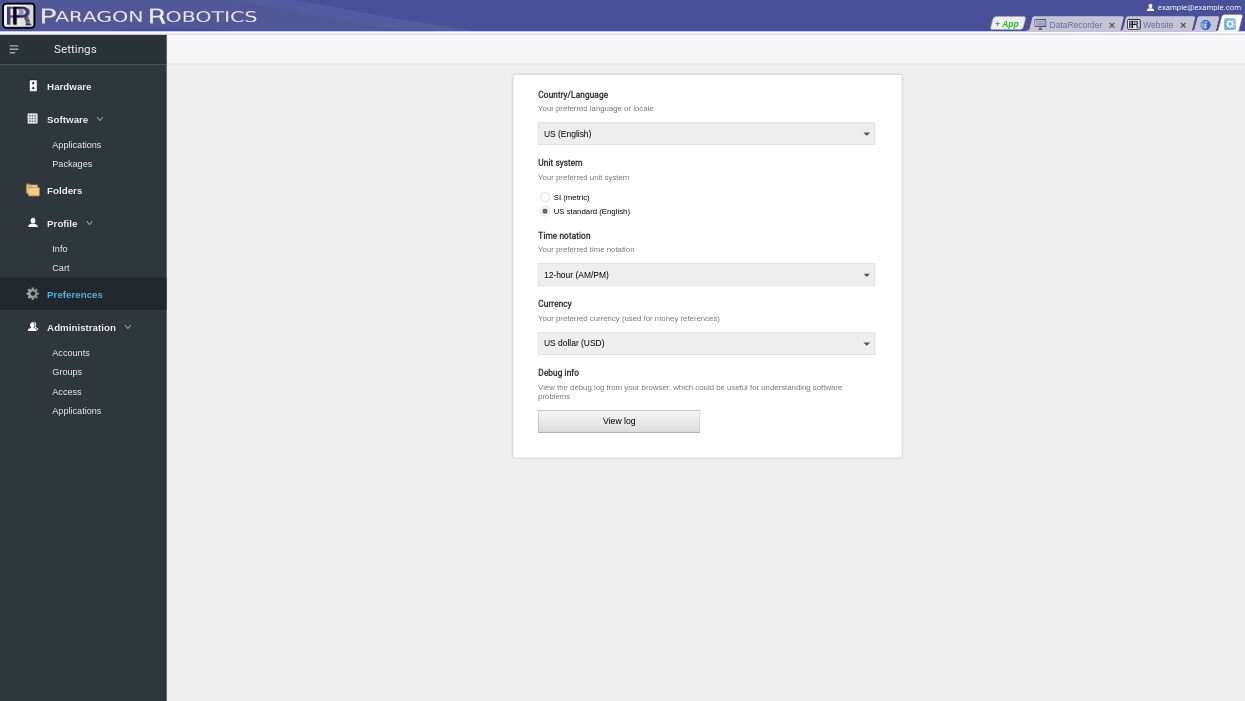 Runs in Any Modern Browser
Use your favorite browser. Compatibility with Chrome, Firefox, Edge and Safari amoung others.
Configure and access your system with PCs, laptops or any mobile devices - tablets, iPhones, Android smartphones.
Remotely access sensor data and modify system settings from anywhere with Halocloud account.
Manage multiple systems or locations through a single interface.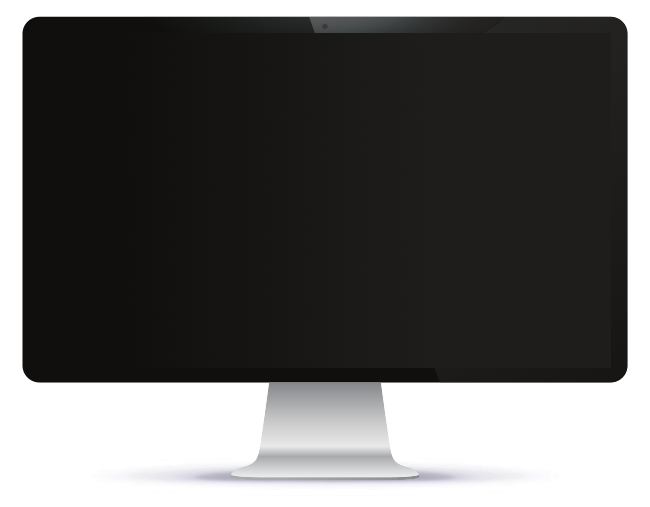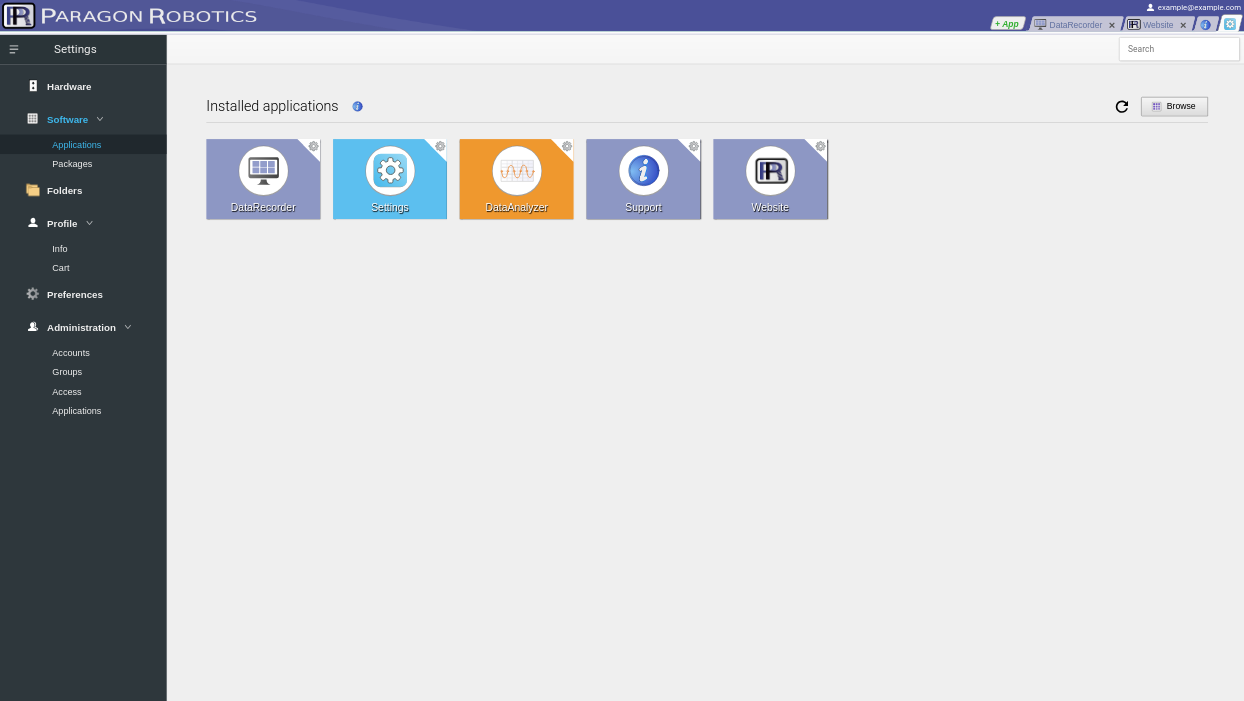 Easily manage any size system
Works with small or large monitoring and automation systems
Control and configure all your hardware and software apps in one interface.
View installed system software applications and protocol packages such as Modbus and BACnet.
With HaloCloud service, you can even merge and manage all your hardware at multiple sites, including worldwide, into a single access point.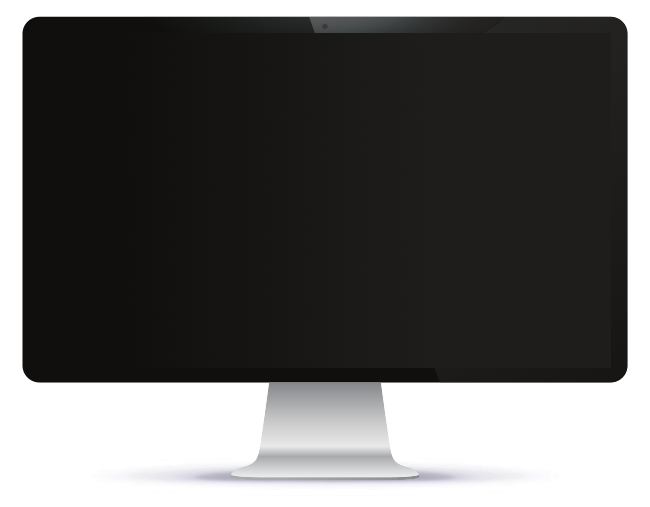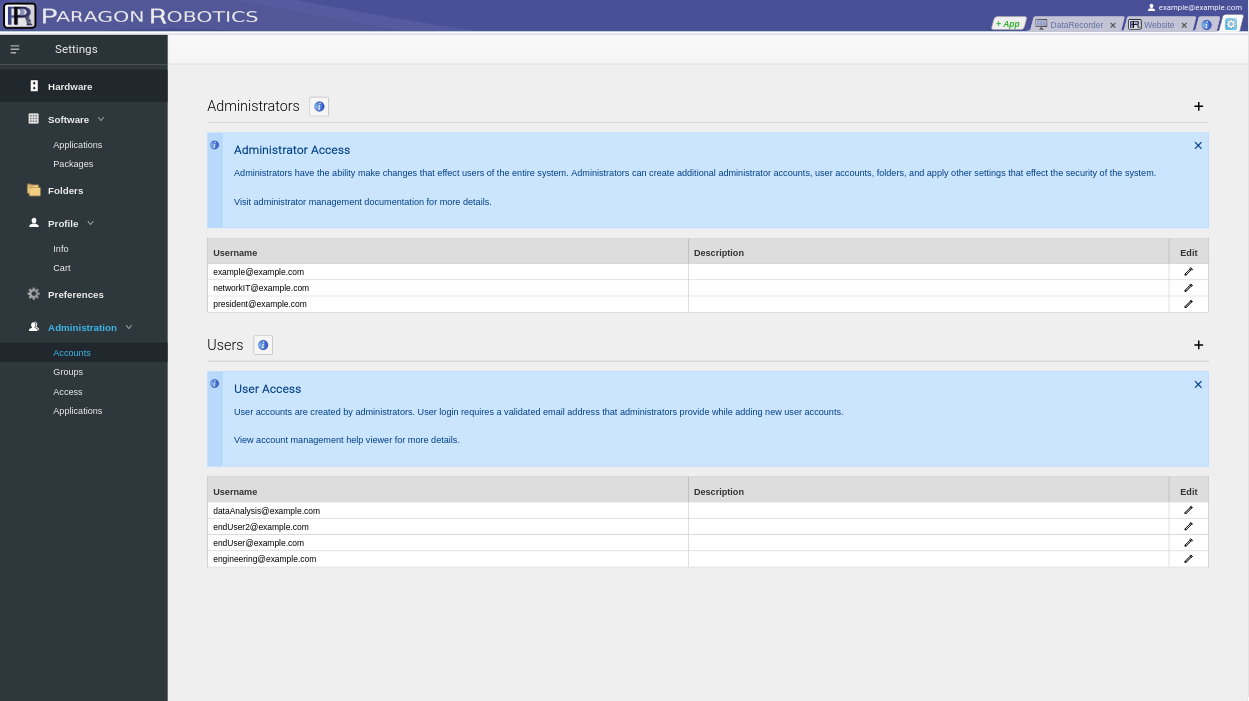 Upgrade to Enterprise
Increase security and accessibility in multi-user systems with Enterprise administrative priviledges and functions.

Invite additional system users and assign custom individual read/write priviledges to the entire system or specific folder sections.

Easy to use administrator dashboard interface for inviting and managing system users.

Auditing features include user time data and system modifications log.

Quick access to online remote Parargon support and service staff to assist with system setup or diagnose configuration issues.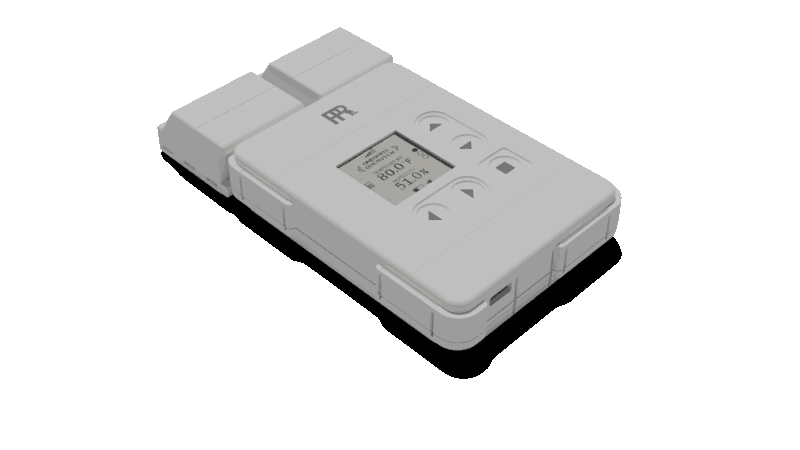 Compatible hardware and devices
Our free Settings software assists you through the initial system setup for your hardware and software. System setup such as security, folder organization, multi-user administrative options and remote access with HaloCloud are all acessible through our side navigation menus.
All of our gateways, devices, thermostats, controls and sensors are located, claimed and configured using Settings as well. Multiple computers or other browser-based devices can be used to access the same network; however, each PC/mobile device will need to be set up separately.