---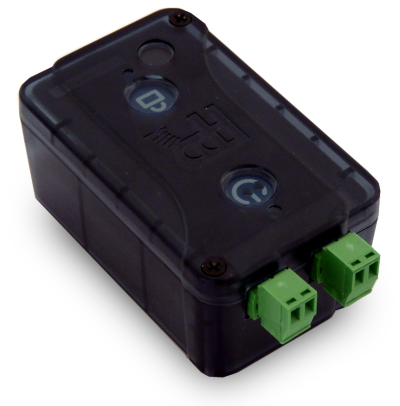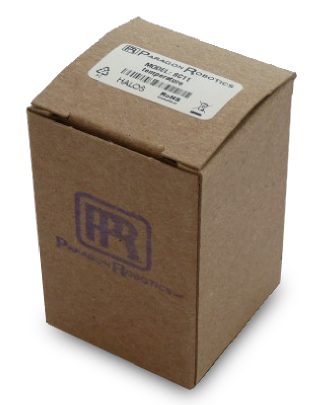 –
+
Add to Cart
Estimated ship date: Please contact us
Description
Specifications
Description
The multichannel SC31 wireless thermistor sensor accepts inputs and provides signal conditioning for two external Thermistors. The unit can handle up to two inputs and has fully upgradeable firmware. Any thermistor probe from 3k to 100k is usable with the SC31, and is calibrated completely during the software setup.
The SC31 wireless thermistors temperature sensors are used in a broad range of industrial process applications in the automotive, food handling and processing, medical/pharmaceutical, petrochemical and agricultural industries among others. Typical applications include monitoring temperature in refrigeration, HVAC, storage facilities, museum monitoring, environmental studies and a broad range of additional process monitoring and verification.
Remote email or text (SMS) alarms can also be enabled with our HaloCloud service.
What's included
SC31 wireless thermistor sensor
2 AAA batteries (installed)
Features
Secure reliable wireless transmission of Thermistor temperature data
Multichannel design with 2 thermistor inputs and signal conditioning
Accepts any probes ranging from 3k to 100k
Low power design - Battery powered sensor provides installation location flexibility
Unmatched battery life expectancy – 7-10 years
Compact size convenient for easy installation
Industry leading data storage – up to 120 Billion points
Powerful DataRecorder software included to chart, log, monitor all individual sensors
HaloCloud service for access to remote sensor data and configuration from anywhere including from Tablets, Smart Phones, Remote PCs
Programmable individual sensor alarm set points and alarm notification via email or Text message with HaloCloud service
Complete setup requires one System Gateway (GWx series). Add sensors as needed with scalable system and gateways capable of handling hundreds of sensors at a single location
Compatable external sensors
| | |
| --- | --- |
| Measurement | External sensor |
| Flanged Metal Probe, 10K, Range -40 to 105C, cable 12" | TR10-12M |
| Epoxy Encapsulation, 10K, Range -40 to 80C, cable 15" | TR10-15E |
| Metal Probe, 10K, Range -40 to 80C, cable 50" | TR10-48M |
Application Examples
Food Storage Facilities
Refrigeration Systems
Ovens and Furnaces
Warehouse Facilities
HVAC Systems
Industrial Process Monitoring
Buildings and Facilities management
Environmental Data Acquisition and Studies
Automotive
Medical /Pharmaceutical
Broad range of process monitoring and verification with Thermistors
Specifications
| | |
| --- | --- |
| Model Number | SC31 |
| Measurement Channels | Temperature, 2 Channels |
| Sensor | External Thermistor |
| Measurement Range | -60 to 155°C (-76 to 311°F) |
| Units | C, °F |
| Sample Rate | 10 Hz to 32 Hrs |
| Sensor Response Time (90%) | 1s |
| Resolution | 0.01°C (0.02°F) |
| Calibrated Accuracy | ±0.1°C (±0.3°F ) |
| Digital I/O Channels | N/A |
| Temporary Sensor Memory | 1000 data points |
| Long -term Memory (using Gateway): | Up to 120 billion data points |
| LED Indicator | Green, power and programming indicator |
| Required Interface Package | Gateway (GWx series) |
| Wireless Data Security | AES-256 Encryption |
| Radio Power | 250mW |
| RF Carrier Frequency | 902-928 MHz |
| RF Transmit Data Rate | Auto-adjusting 32-196kbps |
| Hopping Channels | 25 |
| Modulation | GFSK |
| Transmit Power | +20dBm |
| Receiver Sensitivity | -110dBm typical |
| Range (Line of sight) | Up to 1700' (0.3 Miles) |
| Range (Typical indoors) | Up to 150' |
| Power Requirements | Battery operated - Std 2 AAA |
| Typical Battery Life | 7-10 years |
| Enclosure Material | Ruggedized polycarbonate plastic |
| Upgradable Firmware | Yes |
| Indoor/Outdoor | Outdoor |
| Operating Environment | -40~+85°C (-40~+185°F); 0~95%RH non-condensing using optional lithium batteries (supplied alkaline batteries -15~+55°C) |
| Dimensions | 70x45x22 (mm) (2.76" x 1.77" x 1.73") |
| Weight | 5oz. with batteries |
| Approvals | US(FCC), CA(IC) |
| Warranty | One (1) year parts and service |