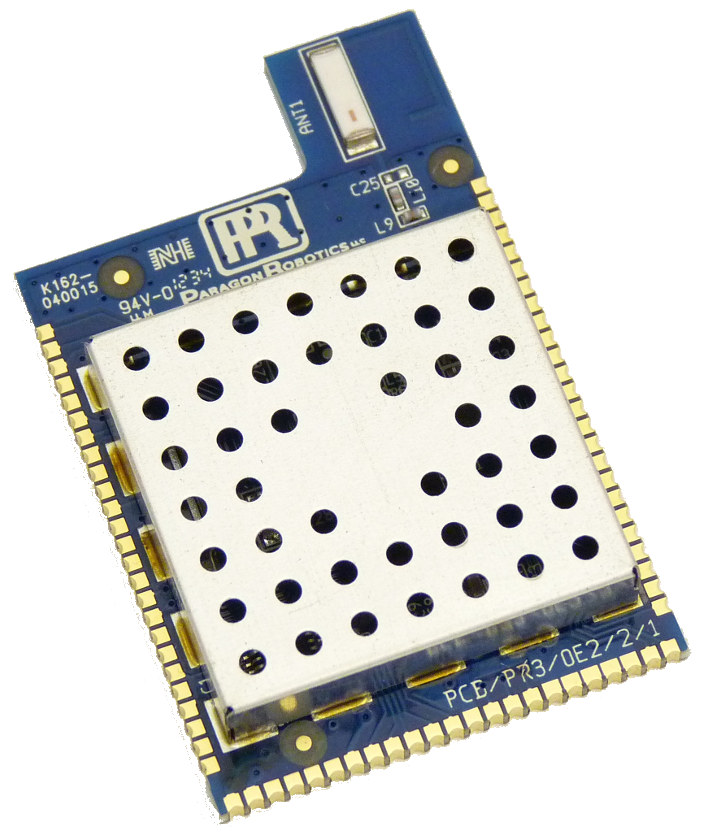 The OE20 module provides base-level Halo/S functionality at the best price point for extremely cost-sensitive markets. The module allows OEMs and developers to add a complete wireless automation platform to any custom sensors, transducers, or controls. Starting at $18 in volume, the OE20 module provides unmatched value for third-party manufacturers and integrators.
The OE21, in addition to all the benefits of the OE20 module, provides +20dBm of transmit power (vs +13dBm for OE20), as well as double the flash size for larger bytecode apps and upgradable firmware.
The OE22 module adds contains a complete storage and networking stack for use as gateway, storage, or server devices. With full HTTP, DNS, and DHCP servers included, the OE22 can be used to create fully functional server devices and gateways.