---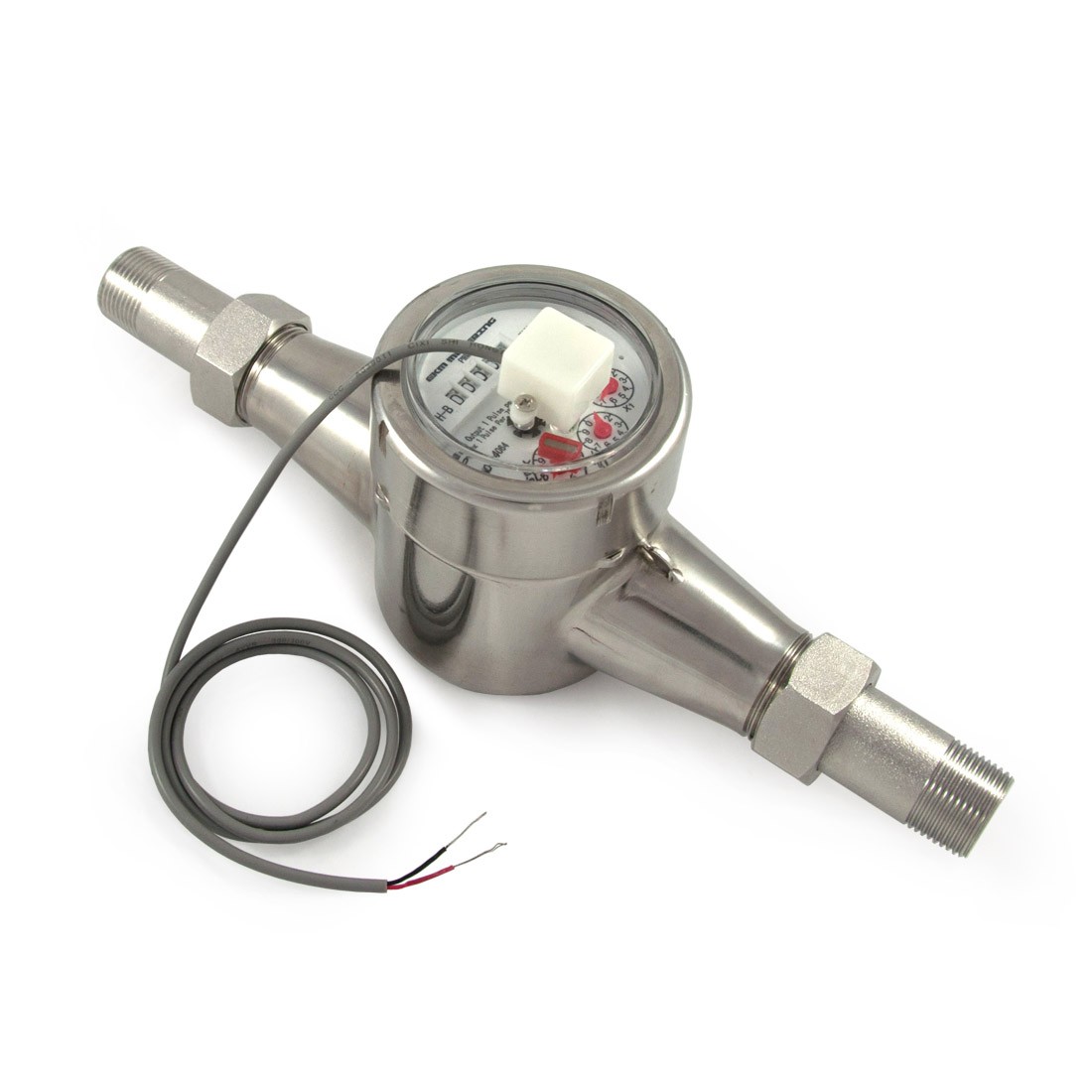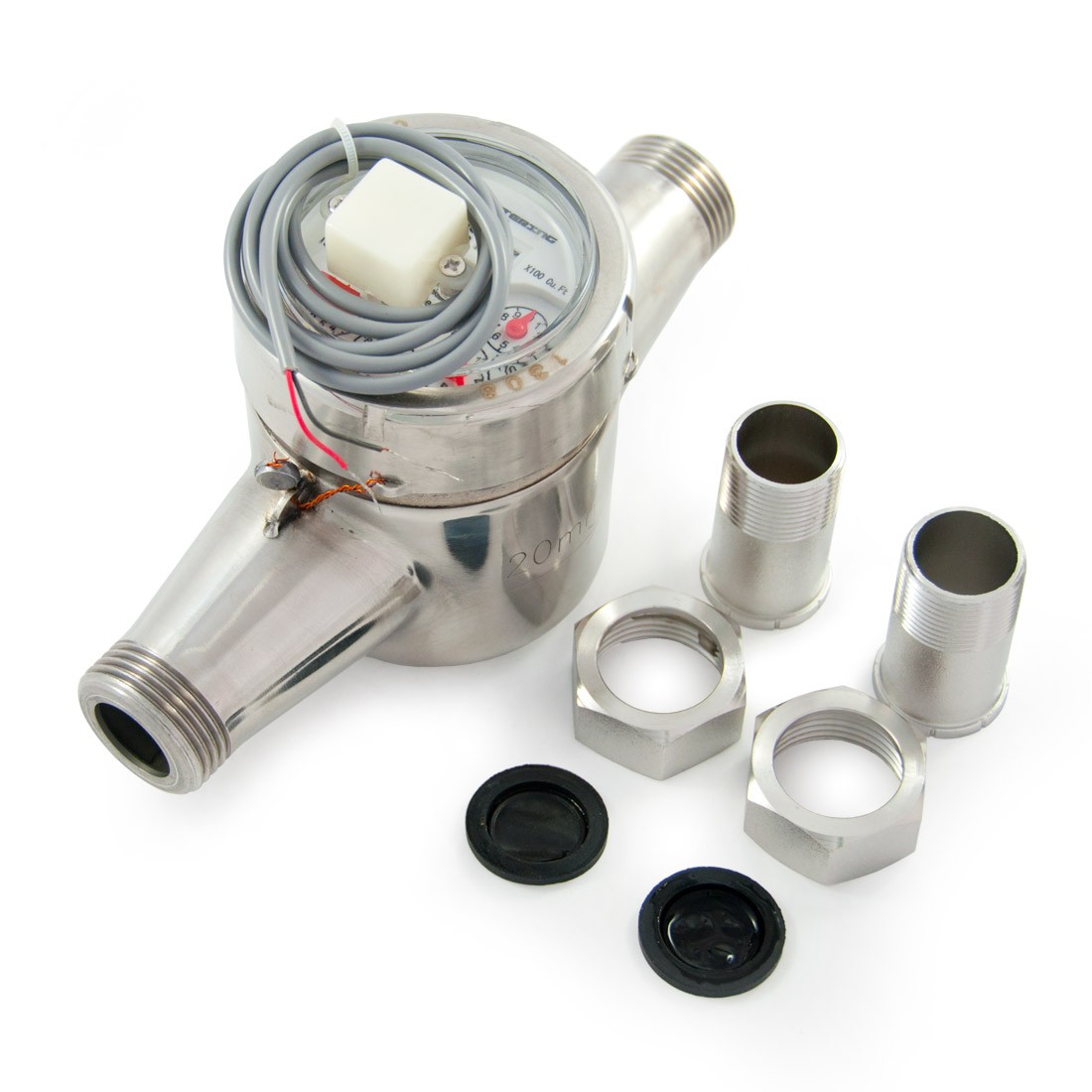 –
+
Add to Cart
Estimated ship date: Please contact us
Description
Specifications
Description
Remote readable 3/4" Stainless Steel Pulse Output Water Meters are a great solution for remotely, or locally, monitoring water consumption.
Industrial grade, stainless steel (201 grade) water meter that can be used as a traditional water meter reading the water consumption off of the face of the meter. The pulse output wires directly to our Wireless sensor device with DB14 Pulsecount input module to integrate into any monitoring, logging, or control system. This meter produces a pulse for every 1/10 cubic foot (approx 0.75 gallon, or 2.83 liters) that flows by the meter. These pulses are picked up, counted and wirelessly transmitted by the Model SC14.
This meter has received California Type Approval from the California Department of Weights and Measures, which certifies that the meter's accuracy is revenue grade. This allows the meter's readings to be used for billing purposes.
With Paragon Robotics cloud based system, the Model PWM-1SS flowmeter pulse data is accessible from any where with any internet enabled device such as laptops, iPhopnes, Androids, tablets and PCs. Remotely monitor water usage at single or multiple sites from anywhere in the world.
Specifications
| | |
| --- | --- |
| Measurement range | Pulse Output: 1 pulse per 1/10 cubic foot (Approx 0.75 gallon) |
| Accuracy | Revenue grade meter |
| Construction | Stainless Steel, 3/4" NPT Male Threads |
| Calibration | 5-Point NIST Traceable Calibration Included |
| Max Operating Pressure | 140 psi |
| Power Supply | No external power supply required |
| Cable length | 2m, open leads for connection to SC34 |
| Compatable devices | DB14, direct connection via 2 wires |
| Warranty | One (1) year parts and service |