---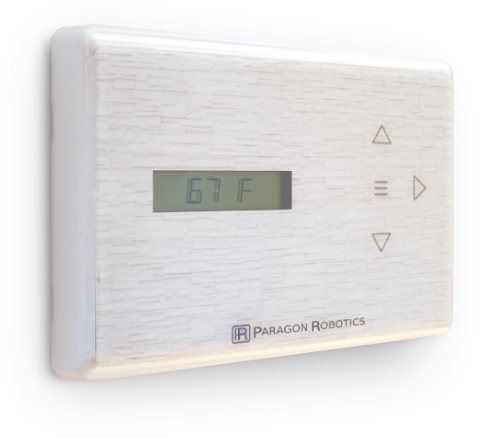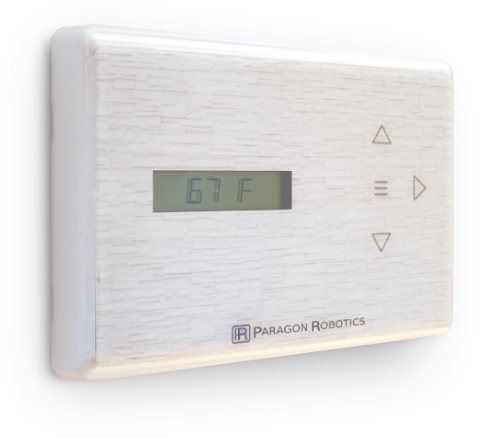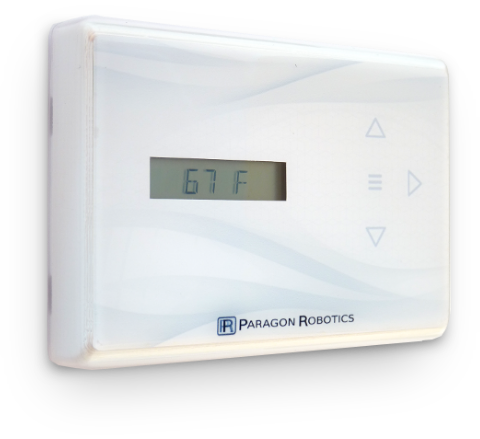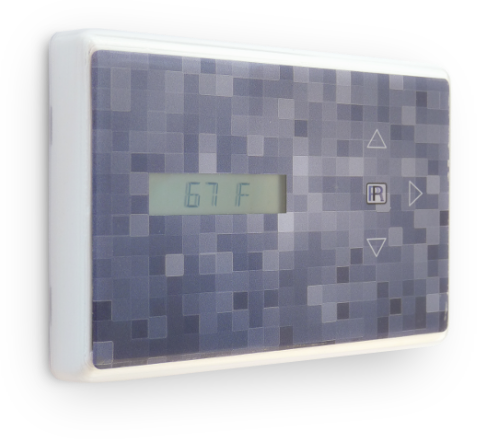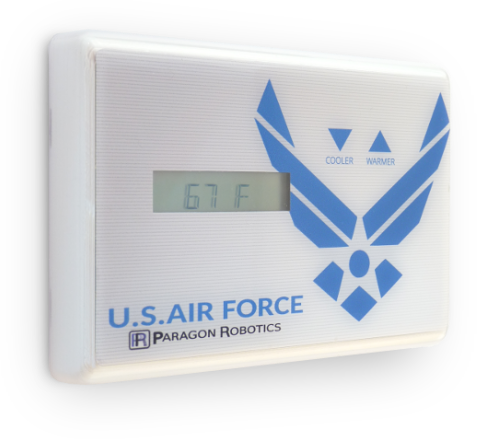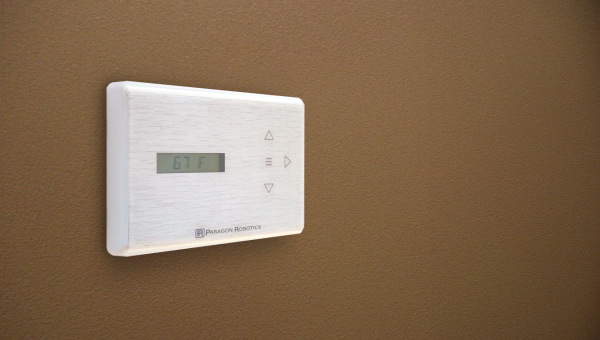 –
+
Add to Cart
Estimated ship date: Please contact us
Description
Specifications
System
Our TS1 Wireless Intelligent Thermostat enables unprecedented energy efficiency for residential homes, commercial buildings and campuses using thermostatic controls. With true wireless communication and battery-powered setup, the TS1 allows for extremely fast and low-cost retrofits of any existing controls. By utilizing a next-generation "software-defined" architecture, a TS1 can be configured to operate in any situation, ranging from residential systems to tamper-proof retail systems. Thousands of thermostats can be integrated into a single enterprise energy management system and integrated with existing site controls using Modbus or Bacnet.
SmartThermostat and DataRecorder dashboard interface
Quickly setup and customize your wireless intelligent thermostat using an intuitive dashboard interface with the SmartThermostat and DataRecorder software widgets.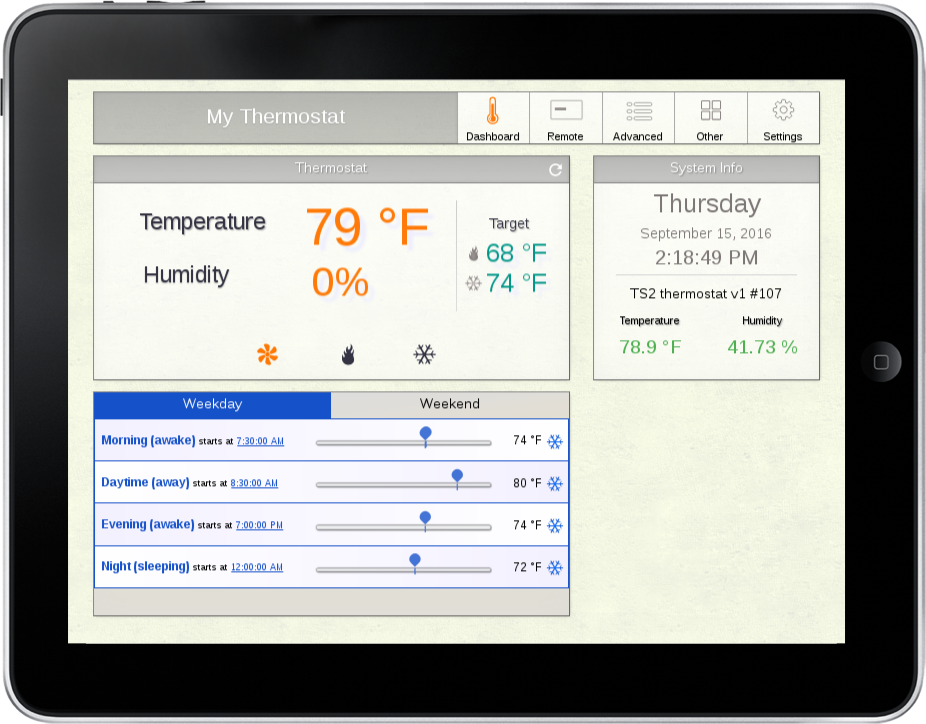 Our browser based SmartThermostat and DataRecorder applications automatically adjust screen size to perfectly fit any device and run on any popular browser - Chrome, Firefox, Edge or Safari. Simple, straightforward navigation and thermostat programming tools enhance the user interface experience. View measurements from all system thermostats and remote sensors quickly and even graph logged thermostat and sensor data.
Programmable energy efficiency and schedule settings
Expandable with additional wireless sensors
Wireless controls available for lighting, process and system management
Flexible target temperature sensor or multiple room temperature averaging/ blending
"Feels like" or "Actual" Temperature with humidity compensation
Remote control with Androids, iPhones and Tablets
Data Logging capability
Software included
Our remote controlled thermostat and sensors system is accessible with any device to make schedule changes, improve efficiency settings and view HVAC operating modes. From the touch of your smartphone, remotely adjust heating/ cooling comfort settings or fan operation at the office, warehouse, storage facility or home.
For commercial buildings
Our TS thermostat line was designed to provide extremely fast payback for energy-saving retrofit projects on large commercial sites. With full wireless and battery-powered operation, combined with our cutting-edge design and commissioning tools, our thermostats can typically provide faster than 5 year simple payback from energy savings in buildings smaller than 50k sqft.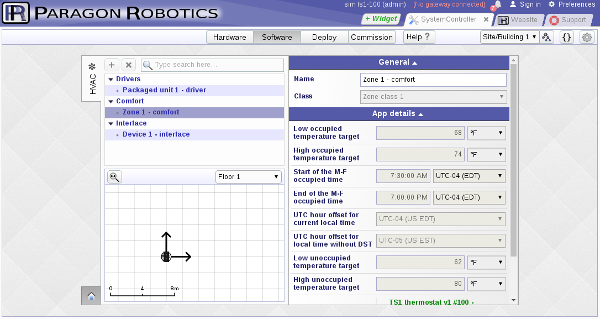 Our SystemController software can be used to install and commission large systems with ease. Set up the specific comfort programs for your different building types, and wirelessly deploy the setup to your entire system with the click of a button.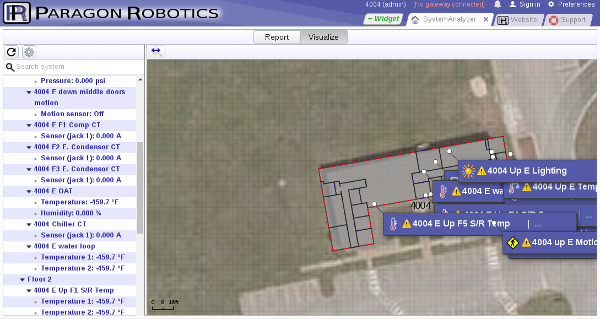 Commissioning and analysis tools are available for continuous monitoring and verification to maximize savings and provide required contractual data. Alarms, monitoring, and custom reports can be generated for any site, providing a powerful, low-cost software solution for site-wide energy management.
For residential and small-business
Even though the TS1 is powerful enough to be used on sprawling enterprise systems, it's also just as effective on homes and small businesses. By utilizing our easy-to-use SmartThermostat software, customers can quickly replace existing thermostats and start saving energy.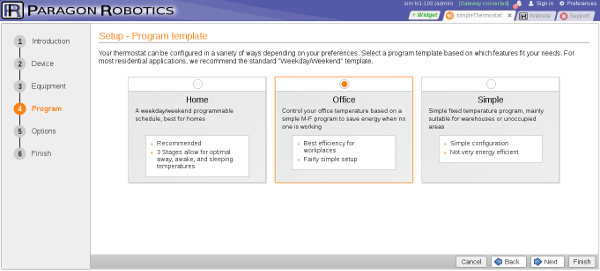 The SmartThermostat setup wizard quickly steps you through the initial setup, while the quick wiring assistance tool can help you determine your equipment types. Select from a large array of configuration templates to save you the most energy for your specific requirements.
After setup, immediately start interacting with your thermostat dashboard from any PC or mobile device. Utilize full remote access to your thermostat from anywhere in the world. Commercial-grade energy saving tools such as full history tracking and simulation tools are available to everyone.
What's included
TS1 Wireless Intelligent Thermostat
2 AA batteries (installed)
2 mounting screws and drywall anchors
Features
Single Switch / Contact Relay rated 10A, 250V
Compatibility with all Model SC Wireless Sensors
Interface with local alarms (lights, horns, beacons) for notification
Multiple units on same network
Compact size convenient for easy installation
HaloCloud service for access to remote sensor data and configuration from anywhere including from Tablets, Smart Phones, Remote PCs
Programmable individual sensor alarm set points and alarm notification with HaloCloud service
Complete setup requires one System Gateway (GWx series). Add sensors and contact relays as needed with scalable system and gateways capable of handling hundreds of sensors and multiple wireless relays at a single location
Application Examples
Energy Management, Auditing, Monitoring, Analytics
HVAC Systems
Energy Savings Systems
Buildings and Facilities
Storage and Warehouse
Industrial Process Automation
Greenhouses
Server Facilities
Food Handling and Preparation
Medical /Pharmaceutical
Petrochemical
Oven/Furnace Environment
Specifications
| | |
| --- | --- |
| Model Number | TS1 |
| Measurement Channels | Humidity, Temperature |
| Sensors | Built-in capacitive, Thermistor |
| Controls | 4x 24V relays, suitable for most single-stage HVAC systems |
| Measurement Range | 5 to 95% RH, -20 to 70°C (-4 to 158°F) |
| Units | RH %, Temp °C, °F |
| Sample Rate | 10 Hz to 32 Hrs |
| Sensor Response Time (90%) | Approx. 5 min |
| Resolution | RH 1%, Temp 0.01°C (0.02°F) |
| Calibrated Accuracy | RH ±3%, Temp ±0.5°C (±0.9°F ) |
| Digital I/O Channels | N/A |
| Temporary Sensor Memory | 1000 data points |
| Long-term Memory (using Gateway): | Up to 120 billion data points |
| Display | 8 position LCD |
| Interface | 4 standard touch buttons (can be expanded to 8) |
| Required Interface Package | Gateway (GWx series) |
| Wireless Data Security | AES-256 Encryption |
| Radio Power | 250mW |
| RF Carrier Frequency | 902-928 MHz |
| RF Transmit Data Rate | Auto-adjusting 32-196kbps |
| Hopping Channels | 25 |
| Modulation | GFSK |
| Transmit Power | +20dBm |
| Receiver Sensitivity | -110dBm typical |
| Range (Line of sight) | Up to 1700' (0.3 Miles) |
| Range (Typical indoors) | Up to 150' |
| Power Requirements | Battery operated - Std 2 AA |
| Typical Battery Life | 1-2 years |
| Enclosure Material | ABS (white), PETG (clear) |
| Upgradable Firmware | Yes |
| Indoor/Outdoor | Indoor |
| Operating Environment | -40~+85°C (-40~+185°F); 0~95%RH non-condensing using optional lithium batteries (supplied alkaline batteries -15~+55°C) |
| Dimensions | 70x45x22 (mm) (2.76" x 1.77" x 1.73") |
| Weight | 5oz. with batteries |
| Approvals | US(FCC), CA(IC) |
| Warranty | One (1) year parts and service |
System Overview
Our wireless intelligent thermostats work seamlessly with our wireless remote sensors providing additional measurements from temperature and humidity sensors to motion, occupancy and power monitoring sensors. The addition of remote sensors to the thermostat network provides a powerful advanced control capability of energy efficiency, lighting, appliances and comfort systems. Our advanced architecture allows you to use any mobile device or PC to interact with your thermostats remotely, from anywhere in the world. Unlike other wireless thermostat systems, our Halo/S architecture gives you the power and privacy to communicate directly with your system without any cloud-based server controlling your system. If you are local, your system will seamlessly use your local network for direct access. If you're away, you can use our double-encrypted HaloCloud service to remotely access your system with completely private access, with absolutely no data sharing with our servers.